5 Tips for Finding your Perfect Office
Today's blog is brought to you by Christopher May, co-founder and sales & marketing director of online property search portal Commercial People. Chris has over 20 years' experience in arranging residential and commercial finance and has run successful businesses that have raised several billion pounds of property finance in the UK. He is sharing his top tips for finding your perfect office.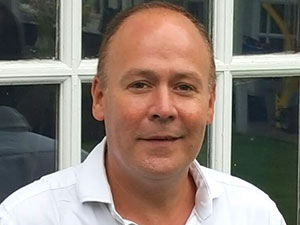 Did you know that one of the key terms used in searches worldwide is 'office for rent'?
Every business will have had some experience of that frustrating process of finding a new, perfect office space. We spend a third of our lives at work, so you want your home away from home to be the right fit for your team. But how do you make sure it's the right place for you? There are five things that you need to keep in mind to find that perfect office.
Location
We are not going to reinvent the wheel so "Location, location, location". We've all heard that famous phrase, thus emphasis on the importance of this is key. Consider where your key employees live and whether the space is convenient for them.  The most important questions that one should consider in office space selection are; can the clients access the premises with minimal or no difficulties and can the employees get to work without any problems? Once the above factors are fulfilled, then the location may be considered right for the business.
Searching for a business space in London using our innovative search tool will not only make sure your office is in everyone's reach, but it will also be surrounded by the amenities you need. Zoom in or out, use the search box, and find your ideal property at your preferred station.
Whether it be London Underground, Rail or Dockland Light Railway (DLR), choosing an office that is well serviced by public transport will greatly benefit your business.
Budget
Price is undoubtedly the most important factor for most businesses when choosing a new office.  Calculate the full cost of the space, utilities, construction costs, moving expenses and other associated costs that may be a factor. The main consideration is that of affordability and the avoidance of unexpected charges, therefore, compare between various options before securing an office space.
Share your expert insights and meet like-minded industry experts at a UKFast round table
Size
This is equally important as the location and budget dictates the size of the office you will end up taking. As a very general rule, it's normally recommended to have enough space to accommodate your business requirements and aspirations.  Any company must consider not only its immediate needs, but also growth and other factors that could change space requirements over the course of the lease.
Infrastructure
Among all other factors this may cement the list for these reasons; with the modernisation and the globalisation of the business activities, most offices require superfast internet connectivity. In this era, companies now consider internet connection as a basic requirement when searching for an office space and in some cases the internet is incorporated as part of the rent. On the other spectrum, infrastructural considerations include structures that meet the objective of your business and if there will be an extra cost incurred in meeting the infrastructural requirements of the business.
Style
Although it is advisable to consider the first four factors as stated above, there is still a lot to be said for office style.  This may be considered as a minor factor, but it is equally as important as the rest. Style mostly comes along with the perception that the office setting impacts on the employees and the clients. In cases where you want to build a brand, it starts with an office style that is designed to reflect the brand image.
The whole package
Whether it be a residential property, a commercial property, or a work space to set up your franchise, searching for real estate requires time, effort and can at times be complicated. This is why we have set up a strong network of contacts to complement our services, because when dealing with property matters, we believe that there is no substitute for professional recommendation.
Are you in need of legal representatives to help you complete a purchase or a sale? Thinking of completely remodelling a property? Planning on relocating and don't know where to start?
Our additional services can assist with everything from your business growth, stability or structure. Whether you are looking to extend a commercial lease, a commercial office refurbishment, complete on a commercial sale, advise on commercial insurance or need commercial finance, our trusted panel of companies are there to assist you.
You can find Chris and the team at www.commercialpeople.com, and if you want to share your expert insights with UKFast, why not sign up to one of our round tables?