Seeing Cloud Clearly with Cloud UK Live 2017
Far from being the puff of smoke that many expected, Cloud technology has gone from cutting-edge tech to a vital part of the modern IT infrastructure. Now is the time to get up to speed with all the latest trends in the world of cloud for the year ahead – join UKFast and leading industry experts as we explore the latest shifts in cloud innovation as Cloud UK Live takes London by storm!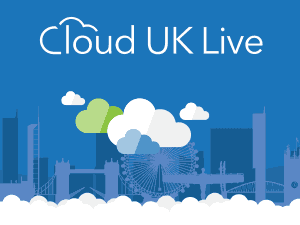 Moving south for winter from its Manchester home to our fair capital, Cloud UK Live is returning on Thursday 16th February, and we're thrilled to announce the major industry names that will be sharing their expertise, insights and experiences at the event.
These titans of tech, cloud colossi, and digital deities will be coming together in one supergroup to share some serious knowledge to get you ahead for the coming year. This tech hall-of-fame includes Alison Vincent, CTO of Cisco, James Akrigg, Head of Technology for Partners at Microsoft, Ed Hoppit of VMware fame, James Read hailing from Red Hat and our very own Dr. Chris Folkerd, who will be discussing UKFast's cloud infrastructure as well as setting the scene for the next steps for cloud and 2017 predictions.
If all that wasn't enough, our keynote speaker is David Rowan, Editor of Wired UK. He's an expert on consumer behaviour, the digital era, social commerce and media, and he'll be discussing the changing of the digital landscape to close the event.
These industry gurus will be sharing their combined expertise on everything cloud-related, from the future of the digital landscape, to the Internet of Things and cloud automation; everything you need to know to thrive in the cloud. Getting up to speed on these topics will show you how cloud can help you to become more efficient, safe and better at making decisions within your business, and really set you ahead in the cloud.