The Tech Engineers of Tomorrow
Nurturing the next generation of tech superstars and battling the digital skills gap is a passion of ours at UKFast, which is why we're very proud to announce that we will be leading the 'Tech Engineers of Tomorrow' elective programme at St John Rigby College!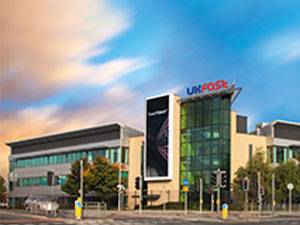 At UKFast our training and education team work tirelessly to ensure that we're always improving and getting skilled up. For the industry to flourish though, we know we have to look further than our own front door, which is why we're also involved in helping the community get skilled up too, especially when it comes to the next generation.
The elective programme at St John Rigby College gives students an incredible groundwork and the best possible preparation for entry into the most prestigious careers, apprenticeships and universities. For students who excel academically or are just filled with passion for a particular area, this is an absolute dream of an opportunity.
The electives offered are in a range of subjects from journalism to entrepreneurship, and can either count as an additional A-level or – in the case of the engineering elective – are part of a special 'futures programme' to support students' career aspirations.
Find out more about the work we're doing to fill the digital skills gap!
We will be leading the Tech Engineers of Tomorrow elective with the goal of preparing students for the best possible future in careers in the digital industry. It's aimed at students that are interested in furthering their computing skills to programmatically build and launch their own web servers. The skills that they develop through this programme will enable students to pursue careers in the digital and hosting industry.
During the elective, they'll take part in specialist digital workshops and live projects that will help them develop their digital skills, with the aim of launching online web applications.
As part of the programme they're also going to have the opportunity to come and experience a real working commercial environment at the state-of-the-art UKFast Campus, and we'll help them to feel part of the UKFast family for their short but beautiful time with us! We hope that studying alongside our wonderful geeky, passionate and lovely tech team will help inspire them and let them see what's possible as part of a career in digital and the hosting industry.
The elective is aimed at tech-fanatic students who are interested in a career in digital, love to geek out, and have a strong computer science background. During their time on this tech journey of wonders, they will also complete the Linux Essentials qualification, which is a world-renowned vendor certification from the Linux Professional Institute (LPI).
You can see some of the work we've done with the college in our Computer Challenge Day video:
Find out more about the work that we're doing in the community, and to ensure our team is the best it can be for our clients, on our training and education web page.