The Rise of Software Defined Networking
A year is a long time in the technology industry, where the pace is set by the best – and fastest – innovators. A little over a year ago we made some predictions about what would happen over the coming 12 months.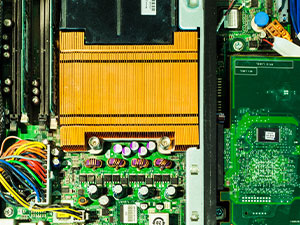 In this, the fourth and penultimate blog in our series, Dani takes a look at the role of software-defined everything; were our predictions right?
We predicted:
'Software-defined everything' has long been hailed as having the potential to change how cloud hosting providers deliver their services. Until now, many have criticised it as an overused buzzword without much practical value. Our prediction is that, in 2016, certain elements of 'software defined everything' will at last play a significant role.
What happened?
By May 2016, software-defined (SD) everything was already being adopted by network vendors utilising the software-defined infrastructure to improve control and flexibility over their products.
In an article for Forbes, leading digital transformation expert Jason Bloomberg stated: "Beginning with the physical network, the ability to control the provisioning, management and integration of technology infrastructure purely via software is rapidly maturing."
The growth of SD start-ups towards the latter end of the year and early 2017 also illustrated the continually transforming landscape of the industry. Most recently, former senior vice-president and general manager of Cisco's Enterprise Networking group, Praveen Akkiraju, was appointed as CEO of SD Viptela on 12th January 2017.
The two areas to watch out for are Software Defined Network (SDN) and Software Defined Storage (SDS). Businesses using SDS will benefit from a more mouldable, responsive hosting infrastructure where technical issues can be resolved in record time. For organisations outsourcing their data storage for the first time or changing provider, SDN means their new infrastructure can be up and running almost instantly, cutting down on disruption during the move.
For organisations using third-party services, the availability of software-defined networking will become a conditional factor in the purchasing decision.
Read more in our new whitepaper on predictions for 2017
What happened?
The availability of SDN has improved over the past 12 months, with IHS Markit's September survey revealing that 75% of carriers had deployed or were set to deploy SDN in 2016, while 100% of surveyed carriers stated an intention to deploy the technology in the future.
The survey found that amongst the top drivers for investment in SDN, was the simplification and automation of network and service provisioning. Service providers also believe that SDN will change telecom network architecture and deliver benefits that will ultimately result in CapEx savings.
Missed the previous 3 blogs and gasping to find out what happened in tech and security in 2016? Well you needn't fret. They're all right here for you to have a goosey gander whenever the notion takes your fancy.
Episode 3: Public Sector Cloud Adoption
If you're ready to shrug off the shackles of 2016 completely and look forward to what 2017 has in store, you may be interested in our latest whitepaper