Skills to Pay the Bills in 2017
Job hunting can be tricky but, armed with a bit of knowledge – like the LinkedIn top skills list of 2016 – you could find yourself in demand. Unsurprisingly most of the top ten skills for 2016 were in the digital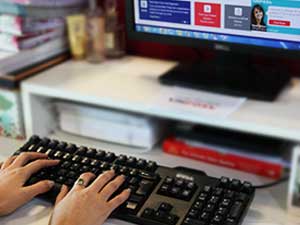 industries, but whether you're looking for a first job or career change, these are the areas to aim for – and you never know, you might even find some of them at UKFast.
January is a great time to take stock of where you're at and – as we said yesterday – set goals for the year ahead. It's a great opportunity to learn something new, or assess where you can make the best use of your current skills.
Job giant LinkedIn has released a list of the top ten skills of 2016, and – unsurprisingly – most of them are to do with digital. For the UK, the final countdown is:
Statistical Analysis and Data Mining
Middleware and Integration Software
HR Benefits and Compensation
Web Architecture and Development Framework
Mobile Development
Perl/Python/Ruby
SEO/SEM Marketing
Network and Information Security
Data Presentation
Data Engineering and Data Warehousing
Put your skills to great use at UKFast
There's a clear trend towards technical skills and globally data and cloud skills were flying highest too, with cloud and distributed computing hitting the top spot globally two years in a row. At UKFast cloud is our bag, so we're all for shouting about this trend!
Most of the skills on the list will be useful in all sorts of roles, and having solid tech knowledge will stand you in good stead for the future. Joining a company that will actively help you grow those skills is vital too.
At UKFast our training and education team makes sure that we're all working toward new skills, whether that's Linux certifications for the Linux team or journalism qualifications for those of us in Comms (although we've had some coding training too, which shows how important it is no matter what team you're in).
We've got roles going across the business, from PHP Developers to Technical Copywriters, so whether you want to develop new skills or put existing ones to good use, why not take a look.
Join a business that wants to help you develop – become the next UKFast Superstar!