How accurate were our 2016 predictions? Episode 1
Last Christmas the world was a different place. David Cameron was Prime Minister, the UK had yet to vote in favour of Brexit, Donald Trump was merely a billionaire businessman with interesting hair and David Bowie was still creating great music. Who would have believed that in just 12 months, so very much could change? And we haven't even touched on developments in tech. Dani has the lowdown on a very hectic year!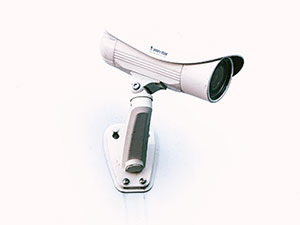 While no one could have predicted the whopping great changes to the world's political, economic and musical landscape in 2016, we did get a few IT security and cloud tech predictions right. Over a series of five blogs we're going to give you the low-down on what we got right at the end of 2015 and where we missed the mark, kicking off with data privacy.
Prediction #1 – Data privacy becomes the major issue
We predicted:
"Data sovereignty will become a business priority for companies in 2016, who should introduce dedicated roles and teams within their organisation to ensure compliance."
What really happened?
In May 2016 the EU Commission published the General Data Protection Regulation (GDPR) (that you can read about in our whitepaper on the subject) , which amongst other things, encouraged both data controllers and processors to appoint a data protection officer. The data protection officer is tasked with advising colleagues on, and monitoring, the organisation's compliance with the legislation for the protection of personal data.
"Businesses will be looking for guarantees from their hosting providers that data won't travel outside of the EEA without their knowledge."
What really happened?
Despite voting to leave the EU in June, any UK business working with an EU business or within the EU is required to comply with the GDPR in order to protect the secure, free-flow of data in the single digital market that Privacy Shield created. This has improved awareness surrounding the sovereignty of data centres, as businesses recognise that the facility is subject to the national laws of the land on which it is built. Similarly, the fines introduced by the GDPR emphasise the need to secure data by creating a significant financial incentive to do so.
"In 2016 consumers will become more insistent that vendors offer clarity and control over storage locations. Actions will follow either in the form of a customer shift towards pure-play European providers or investment by non-EEA providers in facilitating compliance and reassuring their customers."
What really happened?
Returning control of personal data to the subject was a key driver of the GDPR. The legislation introduces a "right to data portability", meaning the subject can request data from an old controller in a readable format and move it from one provider to another, alongside the statutory "right to be forgotten".
"The flurry of activity will also lead to a more congested market for security and storage services that guarantee data sovereignty. It will be more important than ever for buyers to do their diligence in selecting hosting partners and make sure that cloud vendors can actually provide the level of compliance and ring-fenced storage that is needed."
What really happened?
Josie Rickerd, Account Manager at UKFast said; "There have been more conversations around 'where is my data', and what do UKFast do to keep my data safe in 2016? Specifically relating to our data centres themselves.
"When tendering for new business, clients are now regularly presenting us with comprehensive documents on due-diligence regarding both the security of our data centres and the products themselves."