Cloud Technology Trends in 2017
Looks like there are some cracking cirrocumulus and nimble nimbostratus rolling in, because Cloud UK Live has been announced for next February, and it's set to be a blinder! Cloud has never been bigger, and if you want to make sure you're on top of the trends – and the world – for the year ahead, then this is the event for you!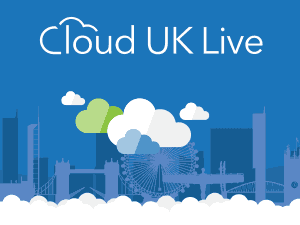 Although most of us Brits are sick to the back teeth of seeing clouds in the sky (especially if you live in Manchester, amirite?), the clouds in your computer are a very different story. Cloud adoption is up and UKFast's own bespoke eCloud has seen record figures this year.
This means though that unless you want things to get pretty dark and stormy, it's vital that you stay ahead of the game and prepare yourself to hit new heights with this hot technology.
Next year, on Thursday 16th February, Cloud UK Live returns to London and – after last year's incredible turnout – it's the event to attend to make sure you're in the know when it comes to all things cloud.
On the day, the experts will asking the big question – how can cloud transform an organisation's day-to-day operations now, and what can we expect in the future? It'll also be looking at the hot topics of the moment, from Cloud Automation to Internet of Things and Cloud Analytics. Basically everything you need to prepare for the year ahead.
Get the lowdown on all the hot cloud topics at Cloud UK Live
Dropping these cloud-based insights will be the titans of the cloud world, from Alison Vincent, CTO at Cisco, Ed Hoppitt, Cloud Native Apps & DevOps Strategy, EMEA at VMware and our own CEO Lawrence Jones MBE. There are more speakers to be announced, so watch this space.
Make sure you've got some great things on the horizon for the year ahead, and don't miss out. Here's a video from last year's event if you want a little reminder of what a great day it was:
Sign up today for the cloud event of 2017!