Watch Out for the Yahooligans
Aside from being responsible for one of the most annoying TV ads in existence (YAHOOOOO, anyone?), Yahoo is the proud owner of yet another data breach. The company has disclosed that back in 2013 it had one billion customer accounts compromised.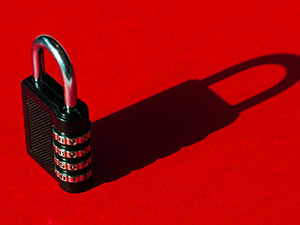 2016 has been a bad year for a lot of people, and not least Yahoo's customers. Back in September the internet search giant announced that 500 million of its customer accounts were breached, and now comes the warning that a billion accounts were compromised back in 2013. It's looking likely, says Yahoo, that the two breaches are separate.
The list of things that have been nicked include names, phone numbers, passwords and email addresses, but the company says bank and payment data wasn't affected.
If you're a Yahoo-er then you need to change your password and security question, stat; and if you have any other accounts with the same password then it's probably advisable to do that too!
Find out more about UKFast's security solutions
It's scary that breaches seem to be getting bigger, as Cyber security expert Troy Hunt told the BBC: "This would be far and away the largest data breach we've ever seen. In fact, the 500 million they reported a few months ago would have been, and to see that number now double is unprecedented."
One of the key takeaways from a business perspective is the time it's taken Yahoo to make the breaches public – alerting people so that they can take action to protect themselves, and so that the company can deal with the situation properly, is a vital part of good cyber security.
Apparently Verizon – which is taking over Yahoo – devalued the company by $1bn after the 2014 breach so it could be in for a rough time; it's just another example of the damage that a breach can do to a company.
So, give yourself the best gift for Christmas – good cyber security. It'll help you avoid some sticky situations and unwanted headlines!
For more information on the security solutions on offer at UKFast take a look at our website