Why Choose Magento?
It's – potentially quite literally – the million dollar question: what platform should you host your eCommerce store on? Magento is hugely popular but rather than just believing the hype, it's always important to know exactly why you're doing something. We gathered together leading experts on eCommerce at the recent eCommerce Expo and got them to share their insights on the Magento platform.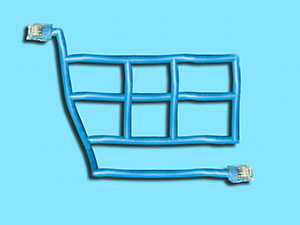 Between the festive period and the recent release of Magento 2, there's never been a better time to get your ducks in a line and on your virtual shelves. The popular eCommerce platform Magento is a firm favourite for many online sellers, but it's always good to know why people are evangelical about something, and – if you do use it – whether you're making the most of it.
In today's video we hear from the eCommerce experts as they talk about why and how to make the most of Magento (without going too far).
The Magento experts are Paul Kelson coming in from Monsoon Consulting, Kevin Pasier sharing insights from Nosto, Ian Scarr of SLI Systems, Lewis Sellers dropping wisdom from Pinpoint Designs and our Magento magician Adam, and the lovely Jonathan as host!
If you're interested in meeting like-minded people and debating the hot topics of the day at our round tables, take a look at our round tables web page, and sign up to our YouTube channel to get the latest videos and insights from our film team!
Our expert team has been beavering away to get our M2 optimised stack ready to make the most of the platform's new features, giving your customers the best online experience yet! Watch this space for a deeper insight into M2 and our tips and tricks on really making the most of your eCommerce presence.
At UKFast we offer an optimised Magento 2.0 stack and also have a dedicated Magento support pod – to find out more give us a call on 0208 045 4945.