Taking Time Out
Sometimes work can feel like a relentless slog and it can be hard to catch your breath, but taking a moment to pause and see how your team is doing is important too; something which is taken quite literally as we go behind-the-scenes in our latest UKFast team video!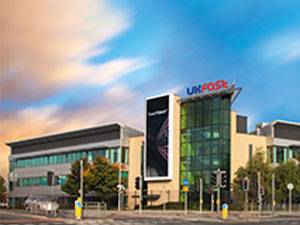 It's easy to get caught up in the daily grind (name of my first coffee shop) and forget to take time to check in with the rest of the team, and assess what's working and what's not. Employee engagement might just sound like another business buzzword, but it's true that teambuilding exercises (a phrase that strikes dread into the hearts of many), rewards – no matter how big or small – and having fun are all core parts of any workplace.
Making sure your team is happy and fulfilled at work plays a crucial role in ensuring that everyone goes the extra mile to keep your clients happy. In today's video we're having a sneak peek into the inner workings of UKFast, as we caught some of the team off-guard sharing a Christmassy moment; take a look at what they get up to in their downtime (and have a nosey round our offices at the same time!).
Welcome, one and all, to the UKFast mannequin challenge!
If you can hold a freeze that rivals ours you might just be the next UKFast superstar!