A Life-Changing Business Opportunity
What does being an entrepreneur mean to you? If the answer is 'everything' then we have the opportunity for you! Life-changing moments don't come around often, but today is the day you get one step closer to living your dream. We're on the lookout for a seriously dynamic individual to embark on an amazing educational opportunity with our MBA scholarship. So, flex those entrepreneurial muscles and step forward into your future.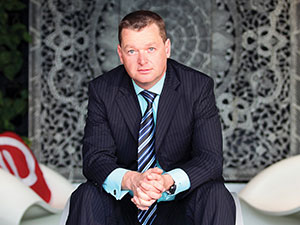 UKFast is offering one aspiring entrepreneur the chance to take the next step on their journey with a £6,000 MBA scholarship at Manchester Metropolitan University, plus one-on-one mentoring from our own CEO Lawrence Jones MBE.
The UKFast scholarship is on offer for the general MBA course, or you can boost your business acumen on one of the specialised MBAs, like Digital Management, Financial Services or Strategic Health and Social Care.
Kickstart your journey today
Apply Now
If you haven't considered an MBA before – or have but it wasn't practically possible – then think of it as your opportunity to sit back and assess where you're up to on your entreprejourney (trademark to me), hone any weaker areas within your skillset and get some unparalleled mentoring from a businessman who's running a £250 million enterprise. You'll also hear from incredible business brains during the teaching, and forge life-long relationships with fellow business superstars.
Looking at the wider opportunities an MBA can bring, it also allows you to enhance your knowledge and confidence, receive business mentoring and coaching, speed up your career progression, develop your professional network and improve your earning potential – plus loads more.
So, if this is all sounding pretty great right now, then how do you know if it's the right fit for you? Lawrence is looking for someone who will take full advantage of the MBA; someone choc-full of ambition and looking to take the next step in their career, who's brimming with ideas and drive and who is eager to learn and develop new skills.
If you're reading this and it feels like we're speaking directly to you, then apply! Do it, right now, and grab life by both hands! Applying is incredibly simple; all you need to do is upload an up-to-date version of your CV and a 250 word bio explaining why you deserve the scholarship. Easy.
Embrace your entrepreneurial streak and make 2017 the year you kickstart your career with this amazing opportunity. Good luck, we look forward to hearing from you!
The deadline for applications is the 18th Dec 2016 and you can apply today on the MMU website
Apply Now!