A Shout Out to Your .Blog
As every blogger knows there's no point putting out the best content in the world if no one's able to read it, so when it comes to signposting it's kinda like Tesco – every little helps. The new .blog gTLD has been released and if you're in the business of words it's something that you want to get on board with.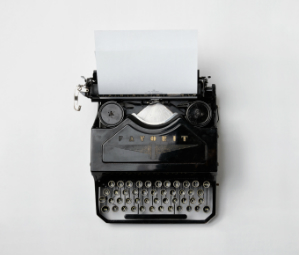 What is a gTLD?
First thing's first – what in blog's name is a gTLD (and why should you care)?
A gTLD is a 'generic top level domain' which is essentially the end of a domain address – for example, the .co.uk/.com/.org part of www.ukfast.co.uk.
Why is it something you need to know about?
In late 2013 ICANN (the overlords whose domain is domains) started to roll out a whole bunch of new gTLDs to increase the availability of domains for people to register; I mean, who hasn't come up with a perfect .com domain only to find someone else beat you to it? Now there are loads of options.
What it does is give you a huge neon sign to what type of business you might be; e.g. if you want to start a site that has nothing but videos about cats failing at life (honestly, cheapest therapy you'll ever have) then registering www.cat.fail could be a good place to start.
Get more answers on domains in your MyUKFast portal under the FAQ section
All the bloggers in the house!
So, if you want a blog that's easily recognisable and findable, register for a .blog domain today and get started. But, even if words aren't your thing, there are loads of new gTLDs you might like. We've been releasing a selection of handpicked domains that you can use to boost your biz.
What do you need to do next?
Once you've decided on the perfect gTLD for your site and checked to make sure it's available, you can pay to register it as your very own for a certain amount of time, but it's important to get in there quickly so you don't miss out on your perfect gTLD.
Use our domain availability checker to register today!