Sharing is Caring: Mage Titans 2016
This weekend Manchester welcomed Mage Titans, the epic annual gathering of the Magento community! The event gave everyone a chance to share what they've learned from the previous year and ensure the coming one is even better.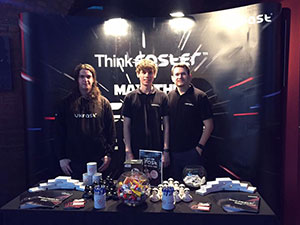 Magento is known as the much-loved platform at the heart of many eCommerce sites, but it's so much more than that; it's an open source community that genuinely has the interests of its users at heart, as well as making the lives of online retailers better.
We were thrilled to be the headline sponsor of Mage Titans 2016 which went down at Manchester Metropolitan University (MMU) this weekend; it's an event for Magento developers of any level, or just anyone with an interest in eCommerce who wants to meet like-minded people and learn.
Our MD Jonathan helped kick off the proceedings with a welcome speech, and throughout the day we heard from experts in all areas of Magento and eCommerce, ensuring that it was an incredible day for everyone involved.
Find out more about Magento at UKFast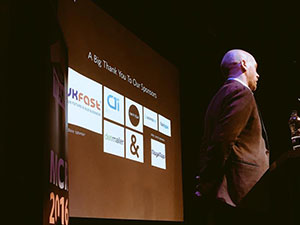 During the day we were lucky to see an incredible range of speakers speak, from the likes of Magento's VP of Technology Jason Woosley – who talked growing the Magento community and the platform's global presence, as well as the issues with the security patch release process and promised improvements – to those on the ground using the platform like Rebecca Troth, who's project manager at Magento eCommerce agency iWeb. It was a fantastic opportunity for our team to hear from top Magento-ers and bring their insights back to share at UKFast Campus!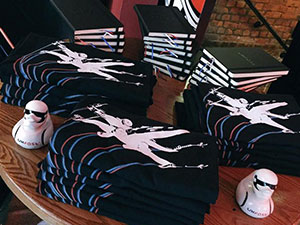 Talking of team UKFast, we can always be counted on to bring the swag, and our Star Wars themed goodies created an out-of-this-world vibe for the event – the Storm Trooper ducks didn't last long!
It's incredible to have the opportunity to bring people together around a service that's so rooted in its community and help it grow and develop. What makes it even better is that the event truly puts its money where its mouth is, with all proceeds from the event going to charity – this year's choice was the Royal Manchester Children's Hospital Charity.
If you're now thinking that this sounds like a community you'd like to be a part of, it's not too late – on-demand courses are available for free in December and January at www.u.magento.com.
Find out how Magento and UKFast will take your site to new heights