Last Minute Tips for Black Friday
Over the next two weeks the UK will experience two of the biggest peak periods in the calendar – Black Friday and Cyber Monday. Online retailers that are properly prepared can make mad gains, while those that aren't ready might experience something more akin to supermarket carnage. We asked eCommerce experts at our recent round table for their top tips in the run-up to one of the year's biggest peak periods.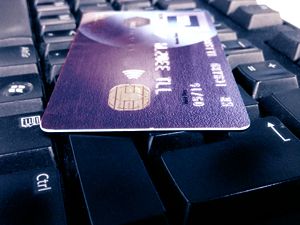 Digital spending grew by 259% on Black Friday 2015 alone and, as digital – particularly mobile – continues to rise, it's not out of the realms of sanity to assume this year will be similar or even bigger.
Next Friday 25th is Black Friday, with Cyber Monday hot on its heels on the 28th. It might sound like the weekend that machines finally overthrow their human overlords, but it doesn't need to be that way, as long as you're keeping the machines in check by having a strong strategy in place.
get even more eCommerce top tips in our Fast Track Guide to eCommerce Peak Period Success
This essentially boils down to being educated on what you need to do to be prepared. We asked four eCommerce experts from Formismo, Smartebusiness, Function 18 and Shopblocks for their top tips to ensure that you're prepared to make the most of the upcoming peak period.
Hear their thoughts here:
If you want to meet like-minded experts and share your insights into the hot topics of the day join us at an upcoming round table, and don't forget to sign up to our YouTube channel for all the latest insights