Making Logistics Work for Your eCommerce Business
Over the last month we've been getting great insights from experts on how they achieve eCommerce success during a peak period. In the last of our four-part series, we're turning to Silentnight's Phil Turner, to get his expertise on the logistics involved in creating a winning eCommerce campaign.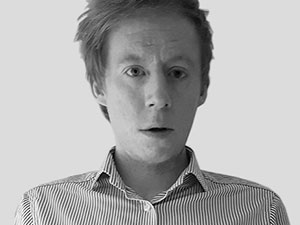 Silentnight has been perfecting the art of providing a great night's sleep for 70 years, having begun the business in Skipton, North Yorkshire in 1946. Originally the company ran under the name 'Clarke's Mattresses Limited', before becoming Silentnight in 1951.
The company has grown from strength to strength, with highly successful TV commercials featuring the loveable Hippo and Duck characters, and the sponsorship of American Idol ensures the brand was never far from the public's thoughts.
But does selling beds translate into the world of eCommerce? Mattresses aren't renowned for their portability, and while most of us won't need a mattress delivered in an emergency, heaven forfend –  you're only one spillage away from needing a new one.
Finding the right mattress is vital to your well-being and it's a big financial investment, two things that make the eCommerce process less obvious. As eCommerce Manager at Silentnight, Phil is certainly the go-to guy on the logistics of managing an eCommerce strategy for a mattress company.
We were intrigued to know about the technology Silentnight utilises to help its customers find the right products and seal the deal.
"We use personalised product recommendations – the impact is a higher average order value, and bigger baskets. We also create personalised emails based on data we collect about browsing habits or simple data – such as how many bedrooms there are per household.
"Over the next 12 months we're looking to enhance the customer experience further with payment technology."
Hear the expert insights in full in the whitepaper
Managing the logistical requirements of eCommerce goes beyond payments and into the realms of delivering the goods themselves. We wanted to know, as buyer expectations have changed so significantly over recent years – with next day delivery becoming the norm – how do you deal with this in order to remain competitive?
Phil said: "It's tricky for us, given the nature of the product we sell. A mattress is a considered purchase so for us it's all about choice and communicating that choice effectively. If you need something the next day due to a problem such as a flood, then we can sort you out.
"Service is king and we want the whole experience to be hassle free. We can deliver straight to the room, take the packaging away, set it up and remove your old produce."
To round things up, we asked how Silentnight's relationship with its hosting provider affected the service it is able to provide.
"We are forecasting growth in sales through our eCommerce channels, which we are confident that we will achieve. This platform is stable and available for use almost all the time. On the few occasions that a problem has been encountered, our provider has demonstrated they have appropriate monitoring tools to be made aware of an issue, and appropriate resource, regardless of the time of day, to do something about it.
"This allows us to focus on the strategy of how we improve the service we deliver."
To find out more from Phil and our expert eCommerce contributors, David Pert, Lauren Percival and Sam Rutley to our latest whitepaper, read the Fast Track Guide to eCommerce Peak Period Success