Last Chance to Register for Inspire MCR!
Inspire MCR is a mere fortnight away and we hope that you're as excited as we are! If you haven't got your tickets yet for what promises to be an unmissable event packed full of insights, adrenaline and opportunities, then today, team, today is the day that you go hard or go home.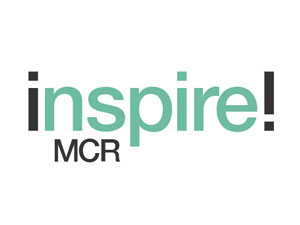 As anyone who's reached the top of their field will know, you have to push yourself – truly push yourself – to be the best. And, in a world of more choices, more transparency and the ability to complain in 140 characters or less, people won't settle for anything else.
The good news is that today you can set yourself on the path to success by signing up to our Inspire MCR event, which is going down on the 23rd of this month. Hot on the heels of the incredible success of previous Inspire MCR events, the theme is 'Common Traits of Winning in Sport and Business', and will bring sporting superstars and business behemoths together onstage for a truly unique event.
Hear insights from sporting and business legends at the event
World number one squash champ Laura Massaro and the leading try scorer in Premiership history, rugby legend Mark Cueto, will be gracing the stage, alongside our CEO Lawrence Jones, whose unwavering vision and goal-setting took UKFast from a two-person, back-bedroom operation to the 300-strong team it is today.
On the day itself you'll hear how ambition, organisation, resilience and unwavering focus on the end goal are vital for success in both sport and business, and how getting your head in the game will help you win big.
As well as having the opportunity to hear from these titans, you'll meet like-minded people, share war stories and successes, and be part of the buzz that's helping Manchester take off. Together, Manchester, we can inspire, and we can win.
Important info
Date: 23rd November 2016
Time:  5.30pm – 8pm
Location: UKFast Campus, Manchester, M15 5QJ
Don't get stuck on the starting line – hear from the best and win big at Inspire MCR!