Meeting Customers' Growing Expectations
As the festive season looms ever-nearer – just 52 days to be precise – savvy shoppers are taking to the internet to seek out thoughtful gifts for their nearest and dearest. We spoke to PushON's Sam Rutley about how the digital agency helps its clients prepare for the most wonderful time of the year; Dani shares his insights.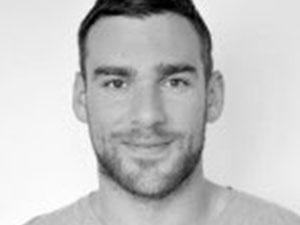 Amongst its plethora of digital offerings, Manchester-based PushON specialises in delivering eCommerce, development and user experience expertise to its clients.
PushON has established itself in recent years as a leading Magento agency, with a full-service team of certified Magento front and back-end developers working alongside Magento consultants who provide the strategy for a successful eCommerce campaign.
Amongst the important questions we put to Sam, we wanted to know all about PushON's thoughts on personalising the user experience and how this had impacted their customers' results.
He said: "Personalisation has been a key focus of ours over the past 12 months. We've been working with clients to implement SaaS solutions such as Nosto – which provides personalised product recommendations (amongst a number of other really useful behavioural features) to retailers.
"Setting up personalised on-boarding programmes through email service providers, and segmentation of customers into appropriate personas (or groups) has proven useful in order to change navigation and content focus to provide a much more personalised customer experience."
Hear the expert insights in full in the whitepaper
Smartphones have the technology they need to scan cards, reducing the need to manually input long card numbers into our handheld devices and Apple Pay has become the norm, so we were intrigued to find out how the eCommerce world has evolved to accommodate such developments.
Sam explained: "A number of innovative payment services have surfaced over the past 12 months; Klarna has been one in particular which has had a lot of attention, allowing consumers to purchase goods and pay for them after receipt, whilst protecting the retailer.
"The introduction of these methods has allowed less established brands (with little/no trust equity) to trade with consumers who wouldn't otherwise have purchased from them."
And to round things up, we asked Sam how the agency's relationship with their hosting provider affects the service they're able to provide their clients.
"The relationship with our hosting provider is critical. We speak to UKFast on a weekly basis, and meet regularly to discuss new and existing clients," he said.
"Their focus is on speed and service, and as our clients grow we need our hosting partner to be proactive with recommendations and solutions which will help them to support their growth. Ultimately working with a reliable hosting provider allows us to focus on our core competencies."
If you'd like to read more of Sam's and his fellow eCommerce experts' insights, download our latest whitepaper the Fast Track Guide to eCommerce Peak Period Success