Sporting Legends Announced for Inspire MCR
It's not often that you have the chance to get hear from people who have been at the very top of their field, but – no matter what discipline they're from – there will be themes that come up time and again. We are very excited to announce Rugby Union legend Mark Cueto and squash champion Laura Massaro as the first of the speakers at our upcoming Inspire MCR event, who will be sharing their top tips for success alongside our own CEO Lawrence Jones.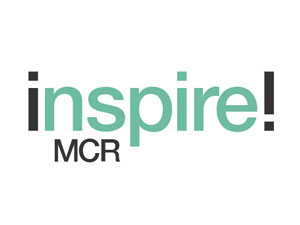 Whether you get riled up for rugby, are serious about squash or just think business is bloody brilliant, you need to be at our Inspire MCR event on Wednesday 23rd November.
Although sport and business may seem worlds apart, being at the top of your field in both areas requires a certain mindset and characteristics that are freakishly similar, which is why the theme of next month's event is 'Common Traits of Winning in Sport & Business'! We've arranged a jam-packed afternoon of insights, tips and tales from people who have competed at the very top, both in sport and in business.
First up is squash legend Laura Massaro, who first picked up a squash racket when she was seven and since then has won countless titles, including the World and British Open Championships.
Our CEO Lawrence met Laura some years ago, encouraging her to write down her goal to become World Number One when she was struggling to believe she could do it; since then he has worked solidly with her to help make that goal a reality, which she absolutely slammed last year. We're so excited to hear her give real insight into the traits of a true champion at Inspire MCR.
Hear insights from sporting and business legends at the event
Joining Laura to share tales from the pitch is a genuine rugby legend, former England and Sale Sharks try-machine Mark Cueto.
Over the years Mark earned a reputation for his try scoring prowess and is still the leading try scorer in Premiership history. UKFast has a long history with Sale Sharks and, as a current sponsor of the team, has seen first-hand the incredible determination and work its players put into getting to the top of their game. We're thrilled to welcome Mark to the event and hear his take on how his attitude to sport has crossed over into his successful business career.
And last but by no means least, we of course have our founder and CEO Lawrence Jones, who has taken UKFast from a two-person company operating out of a spare bedroom to a £250 million enterprise. Lawrence is a stalwart of the UK business community, a mentor and a sports fanatic.
Whether your interests lie more on the field or in the field of business, this is an event not to be missed!
Here's what you need to know:
Date: 23rd November 2016
Time:  5.30pm – 8pm
Location: UKFast Campus, Manchester, M15 5QJ
Don't miss out on the chance to hear insights from these top sports and businesspeople – we hope to see you there!