Driving eCommerce Success with Technology and Digital Marketing
Following on from last week's pearls of wisdom from Simon Jersey's David Pert, this week we'll be paying homage to another of our eCommerce whitepaper contributors Lauren Percival, eCommerce Manager at Forever Unique. Dani has the insights.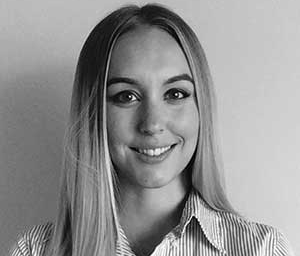 Since taking their first steps into ladies occasion wear in 2008, Manchester-based Forever Unique has become an established name on the red carpet and, more recently, on the small screen thanks to founder and owner Seema's profile on ITV's Real Housewives of Cheshire.
Seema's regular appearances on the hit show resulted in surges of traffic to the site and increased performance pressure, driving a need for a comprehensive eCommerce strategy that would work in tandem with a hosting solution.
We asked Lauren how the luxury fashion brand utilises digital marketing techniques and technology in its approach to eCommerce for our Fast Track Guide to eCommerce Peak Period Success whitepaper. To kick things off, we wanted to know how traffic trends had changed by device over the past 12 months.
"Traffic has increased significantly across all devices through our exposure on Real Housewives of Cheshire," says Lauren. "We see very strong correlation across growth in tablet and desktop, however growth in mobile activity has exceeded all of our expectations.
"TV exposure and mobile are a match made in heaven. To ensure that we were geared up for this, we launched our responsive website ahead of Seema's role on RHOC. There is still a lot to be done, however we are making huge strides in the right direction."
Get more expert insights in the whitepaper
What has been the biggest change to your peak period digital marketing strategy in 2016?
"Making the decision not to participate in Black Friday/Cyber Monday has been the biggest change in our Digital Marketing Strategy in 2016 vs 2015.
"As a result of this workmanship, we are a premium priced product. To ensure that we are guaranteeing value for money, we spend a lot of time ensuring that our price is right the first time. What sort of message are we sending to our customer if we then decide to mark that product down by 50 per cent?"
Though Forever Unique does not currently personalise the user experience it provides, we asked Lauren about the brand's plans for the future and the impact they expect using such technology to have.
"We're recognising the importance of a single customer view and using our database to connect the dots between desktop, mobile and tablet. Beyond this, we're working with each of our suppliers to offer a more coherent, authentic way of communicating to our customers individually, for a truly personalised experience; not simply macro-segmenting the experience."
And lastly, how does your relationship with your hosting provider affect the service you are able to provide?
"Enormously. Competition in the fashion industry is fierce. Ensuring that our offering is fast and fresh is crucial for both customer acquisition and retention."
To hear Lauren and our four other experts discuss what it takes to create a sustainably successful eCommerce business, both in and around peak periods, download our latest whitepaper