Key Trends in eCommerce 2016
From fledgling startups to well-established brands, it's important for all online retailers to keep up with current trends. So, what have been the most successful trends in eCommerce this year and can we predict what's to come in 2017? Experts attending our round table at eCommerce Expo 2016 delved into the trends that are shaping the future of eCommerce. Lowri has the lowdown.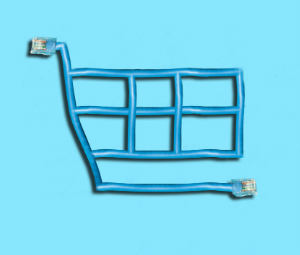 Patrick Obolgogani, business development manager at personalisation experts Nosto, believes it's important to look at what you don't do as a business and what you could be missing out on.
He said: "When it comes to future trends in eCommerce, we look at what's out there at the moment – not just what we use, but also what we don't use. With the introduction of social channels and the social advertising aspect, being able to do it intelligently is something that I think is very important and will only get more important over the next few years."
Steve Beckett, client services director at Magento agency PushOn, believes the trends over the last few months have been quite varied.
He said: "It's important to keep up with how quickly consumers are changing the way they want to purchase. Speaking to different clients in different walks of life over the last 12 months I think it's very important to keep up with what people want. They want immediacy, they want personalisation.
"What I've seen this year is a big shift in terms of volume towards a combining of bricks and mortar and online together. Coming into this talk today is the most interesting space in terms of how retailers can combine bricks and mortar with their online offering because there is absolutely an argument for both. The personalisation element is vital. It's that combined with many other technologies for clients to say 'how do I engage my customer whether they are in-store or online?'."
Learn more about the eCommerce solutions on offer at UKFast
Shaun Uthup, creative director at Sozo Design, believes mobile is key.
He said: "Everyone has gone through this massive shift and they know mobile is important. People are visiting the website on a mobile, but they're not buying on a mobile.
"You're ten times less likely to convert on a mobile compared to a desktop. Agencies and clients are still trying to figure out how you get customers to purchase on a mobile. I think that goes hand-in-hand with a revolution that's about to happen in payments. At the moment filling in a credit card form on mobile is a nightmare. However if you can just buy with one click by putting your thumb print on a mobile then we'll see a big change in people converting on a mobile."
Justin Tyrrell, sales director at dotmailer, agrees. He said: "With email and mobile the open rate is about 65-70% of all emails open on mobile. Interestingly, payments are also coming to the email space. We're looking at putting PayPal buttons into email, bypassing websites full stop and just going straight to buy from the email."
Dave Chaffey, CEO at SmartInsights, agrees. He also believes making marketing automation work is essential.
He said: "The top trends are email marketing and marketing automation. You might do a simple welcome email but do you do a segmented welcome sequence?  Making email marketing automation work well is so important. The other big one is content marketing and that's interesting in eCommerce because some sectors use it fantastically well –especially the fashion industry."
Want to hear more from our experts? Watch their top tips video, here:
Meet like-minded experts at our round tables, and take a look at our website for more info on our eCommerce solutions!