Join This Free OMG! Girls in Tech Event
Following International Day of the Girl Child earlier this week, today's guest blog from Oliver at award-winning digital marketing agency Clicky Media suggests a good starting place for any woman wanting to join the industry.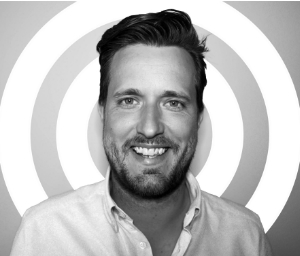 The lack of women in tech is a global issue, with only 26% of jobs in the digital industry held by women and only 16% of jobs in IT. Many girls express an interest from a young age and yet, currently, only 7% of girls take computer studies at A Level and only 17% of those studying computer science in higher education are women. Everyone from Facebook's Sheryl Sandberg to Baroness Martha Lane-Fox of Soho, founder of lastminute.com, are pushing for more women to join the industry, but, if you're interested in starting a career in tech, where do you begin?
We're always looking to inspire people to get involved in the digital and tech industries, because it's something we as a company are extremely passionate about, especially as 50% of our team is female!
Alongside Liverpool Girl Geeks and the inspirational people at UKFast, we will be hosting a female only tech event called OMG! Girls in Tech taking place at UKFast Campus on Friday 28th October. The event is completely free and has been designed to develop skills and kick-start careers in the digital and tech industries.
Details:
Date: Friday 28th October 2016
Time: 9.30am – 5pm
Location: UKFast Campus, Manchester, M15 5QJ
The event will be made up of a range of workshops, activities and networking opportunities, including:
Get your head around code workshop
Digital and social media marketing workshop
Confidence building workshop
First impressions count – interview and CV tips and tricks
Designing for web in 2016/2017
VR (Virtual Reality) headsets
Back end web development talk and workshop
Inspirational talks from leading ladies in their industry
Speed networking sessions with tech and digital experts
Learn more about our FREE OMG! Girls in Tech event here and get your tickets today.
Oliver is director of Chester-based Clicky Media, which he founded in 2007 with a clear vision to create a dynamic and successful digital marketing agency. The company now creates award-winning websites and boasts an enviable client list from start-ups and local businesses to national organisations such as the NHS, as well as international brands such as Ted Baker, Eurochange and Massey Ferguson.