Do the Maths with eMathsMaster and The Dean Trust
I think you'll all agree with me when I say maths is pretty cool. For example, a pizza that has the radius 'z' and height 'a' has the volume Pi x z x z x a; therefore, maths now equals life (a little equation I came up with myself). Yet despite pizza, the industry faces a recruitment crisis which means no more Pi x z x z x a. Can't have that. Tomorrow eMathsMaster, an incredible new initiative aimed at tackling the crisis and helping teachers upskill, us launching over at The Dean Trust, and you should definitely attend. Pizza is optional.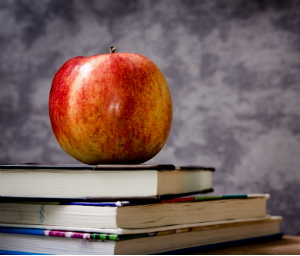 Maths gets a bad rap; some people love it but often it gets hated on unfairly. Now England is staring down the barrel of a pretty hefty maths teachers shortage and – as it turns out maths is quite important – this is very bad.
That's why eMathsMaster and The Dean Trust have come together to create the eMathsMaster programme! Tomorrow the all-singing, all-dancing initiative is being released and it aims to do just that – support teachers and get students excited about maths.
The event will welcome CEO of eMathsMaster Adam Caplan to the stage, where he will be joined by Tarun Kapur, CEO of The Dean Trust and Jo Kenny, Head of the Northwest Maths Hub at the National Centre for Excellence in the Teaching of Mathematics. Aimed at headteachers and senior leaders, it's an unmissable morning!
What is eMathsMaster?
Last year Adam and The Dean Trust met – it was actually at a UKFast round table which we're made up about – and hit it off; through this Adam went on to create the programme to tackle the shortage in collaboration with the Trust.
The nuts and bolts is that it's basically a bitesize, modular Maths re-training programme that helps good non-Maths teachers who are looking to develop their careers, and of course develop the students too. This means that teachers in other disciplines who want more job security, new skills and more money can easily learn how to teach maths without resorting to expensive, time-consuming courses.
On the rather fetching website teachers can access training videos, teaching resources, teacher assessments and loads more. The whole idea is to harness the potential of the existing talent pool within schools without dumbing anything down, and give teachers the resources they need to become maths teachers with minimal fuss.
The initiative also recognises the stresses on headteachers in both retaining good Maths teachers whilst also facing that recruitment 'merry-go-round' of advert-interview-non appointment; so, if you're thinking about a bit of a change, now's the chance to get skilled up and find a winning formula.
Tarun Kapur, CEO of The Dean Trust said: "Too often we ask teachers to teach other subjects without real support. Our programme provides this support along with technical and professional back-up. It is the only system that allows you to seamlessly use any desktop or mobile device to access the system and, as such, allows the teacher to work on their training anytime and anywhere."
The launch is being celebrated with a kick-off event tomorrow and there are still a few seats left – here's what you need to know:
Date: Tuesday 18th October 2016
Time: 10:30-12pm
Location: The Dean Trust Teaching School, Sale, M33 5AY
If you can't make it fret not, it'll be streamed live on Facebook.
Who is it for and how long does it take?
The programme is designed for 'Good' teachers who have an interest in Maths
It allows the headteacher to identify who can best create further capacity in Mathematics
It can help with those who are involved in resits at post 16
It can take anywhere from 250 to 400 learning hours depending on the starting point of the teacher as they need to master a topic prior to moving on.
The programme doesn't allow for 'cherry picking' subjects as it is designed to develop mastery for both the teacher and the pupil.
Teachers can enrol in the program at any time and don't have to worry about night schools or getting out of class to upskill.
What does it cost?
A school purchases a licence for each teacher at £3k (plus VAT) and this includes a full technical and professional support package.
So, tell your friends, tell your family – maths is cool again, and the formula is pretty simple too!
To find out more about the system and book your place for tomorrow call 0203 245 2558 or email info@emathsmaster.co.uk.