Hit Business Goals On and Off the Pitch With Inspire MCR
Huge ambition, meticulous organisation, steely determination and unwavering focus on the end goal. Am I talking about sport or business? Could be either, right? Right. Whilst running a marathon and running a successful business might seem a million miles apart, the two have more things in common than a verb. Winning in sport and business is the theme of the next Inspire MCR event and, if you want to be a champ in either field, here's why you need to come along!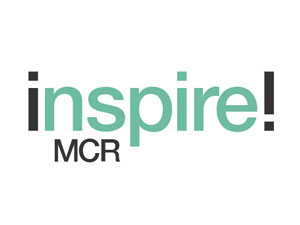 Sport is also a huge part of the culture here, from teambuilding trips climbing Snowdon to the free classes at our on-site gym; if you're unconvinced, I thought 'gym' was someone mispronouncing 'gin' before I came here, now I've entered ours at least three times. One of those times I did actual exercise too.
We're also big fans of getting the tech and business community together to innovate, share ideas and inspire. This all makes our upcoming Inspire MCR particularly exciting for us, as we're delighted to announce that 'Common Traits of Winning in Sport & Business' is the theme for our next event on Wednesday 23rd November!
In just over a month's time our auditorium will be filled with some of the country's leading entrepreneurs and sportspeople, who will present and discuss what business can learn from sports and vice versa.
We're very excited to welcome to the stage big names including rugby legend Mark Cueto MBE, international squash champion Laura Massaro and UKFast's very own entrepreneur extraordinaire Lawrence Jones MBE; for any fans of sport or business this is something you don't want to miss!
Important info
Date: 23rd November 2016
Time:  5.30pm – 8pm
Location: UKFast Campus, Manchester, M15 5QJ
Make sure you're kicking goals in business; sign up for the next Inspire MCR today!