How to be Smarter, Faster & Better with Skip Fidura
In case the eCommerce event of the season has passed you by, and you've yet to get your fix of expert insights from eCommerce Live 2016, the lovely Dani has compiled the highlights from dotmailer email guru Skip Fidora.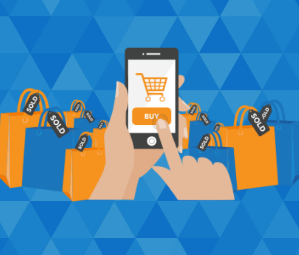 Skip is a data-driven marketer with more than 20 years' experience on client, agency and supplier side under his belt, seven of which have been spent at the leading marketing automation platform, dotmailer. Now a globally recognised blogger and speaker, Skip is perfectly placed to comment on the email marketing landscape in 2016, and where it's going next.
Smarter
Living up to his very name, Skip skipped (yep, you read that right) onto the stage to begin his talk in the effervescent manner in which it would continue.
Skip immediately engages the packed out auditorium, asking for a show of hands in answer to the question: Is email dead? The answer according to Fidura, being a firm no, but rather marketers have lost all their power to dictate which channel consumers use.
Take millennials for instance, they don't use email to communicate with friends and family, but they prefer to be engaged by brands on this channel.
Skip stated: "If you don't have an email address, you are digitally homeless. Email is the digital key. It gives you a full view of what your customers are buying. If you are doing email marketing, it should be your best friend."
Faster
Moving swiftly on to the 'faster' portion of the presentation, Skip turns his attention to the role of technology in today's marketing landscape.
"How do we move our email programmes forward? We need to be faster. Marketers are time poor. We can get some time back through the use of technology. Technology is an enabler."
Dotmailer's own story is evidence of this thirst for technology within the marketing industry. Since stepping into the email marketing business in 1999, the platform has flourished and now has more than 200 employees spread across their offices in London, the US and Australia.
Better
Now we get into more of the nitty gritty of automation; the bread and butter of Skip's talk.
Email marketing automation gives brands an opportunity to have a conversation with their customers, like a real-life human, and create a better experience. While you are busily identifying the various segments of your target audience to have a human conversation with, Skip insists that there's no need to worry if you come across prospects that don't fit your normal segmentation. This is called the sandwich board strategy – someone in this group will respond. In other words, don't forget those unconventional folk that break the mould!
"So how do you add automation to your campaigns?" Skip asks his transfixed audience. Well it turns out there are rules. Three of them in fact:
There is a clear indication of an action
The action elicits the same response every time
The response does not change
Skip sums up with a few wise words about the challenges email marketers face; such as how do we know if our marketing works? What metric should we use to determine a successful campaign?
He states that we tend to focus on interaction and engagement as guides as to whether our efforts have done their job, but these rates alone can steer us in the wrong direction and in fact, open reach is much more important than open rate.
Has this tid-bit of eCommerce Live 2016 got you crying out for more? We live blogged every one of our great speakers as well as each panel at the event, so you can sit back and pick up invaluable eCommerce tips at your leisure.
Check out the eCommerce hosting solutions on offer at UKFast for more expertise.