5 Starter Points for Employee Engagement
Employee engagement is a hot topic at the moment, and something we're big on at UKFast – happy employees, happy customers. We're getting it made into a bumper sticker. This morning Michelle from commercial legal team berg shares the company's top five starter points to get your employees happier and more engaged.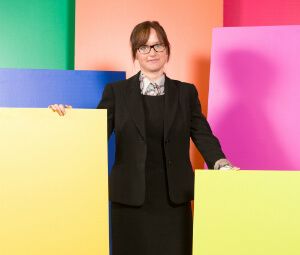 The traditional concept of employee engagement dates as far back as the 1800s when Frederick Taylor, a civil engineer, studied how people's attitude impacted their productivity in the steel industry. Since then, businesses have evolved dramatically and similarly so has employee engagement. However, the basis of Taylor's study remains true; the success of your business is based on your people and the results they produce.
As modern culture evolves, issues such as well-being and mental health are becoming increasingly important for management and business owners. It is proven that businesses who effectively engage with their staff have lower sickness absence rates and less performance management issues.
Effectively engaging with employees will determine the strength and success of a business as we experience fluctuations in economic markets and the uncertain future of Brexit.
We've selected five starter points to help you kick-start your business to engage with your employees.
Let your employees have a voice. Providing a forum for employees to feed back things that aren't working in the company or ideas they have for the company will increase their confidence. A survey can be an initial start but your managers should create a set time on a monthly basis to engage with their team. When employees feel listened to it increases their confidence they feel in their role and the company. Ideas for improvement will drive innovation.
Review your culture. Creating a culture within a business is important to make employees feel valued. The more valued your employees feel, the harder they are likely to work and the more productive they will be. Creating a culture can be as simple as implementing a rewards scheme, employee incentives, or giving employees an extra annual leave day on their birthday.
Be interested. Be interested in not just your company's growth but your employees' growth. By recognising that your employees have career aspirations and providing a structure for their individual professional development, you will in turn find that employees invest more strongly in their role in order to develop and progress. A company should recognise that in order to be successful it must have motivated and successful employees.
Create common goals with your employees. As noted above, if your employees are invested in the success of the company then productivity will increase as they work towards the common goal. Waitrose is well known for this because it makes every employee a shareholder and by doing so they create a common goal and motivation for their staff. You needn't go so far as making your employees shareholders but you could consider a bonus scheme or employee incentive scheme on reaching a target.
Treat each of your employees as an individual. Doug Counant, ex-CEO of Campbell's soup used to send up to 30 handwritten letters a day to employees at Campbells, giving his thanks. Over his career Mr Counant wrote around 30,000 letters to employees. Whilst this is clearly an extreme idea, it demonstrates that it is the small personal things that count and it doesn't have to cost the business anything.
Michelle works across all areas of employment law for berg, including bringing and defending employment tribunal claims, and ensures clients have appropriate training and procedures in place. The Manchester-based commercial legal team offers imaginative solutions and real-world advice, and you can find them at www.berg.co.uk.