How to Build a Killer Mobile App
By 2017, the number of application – or 'app' – downloads is expected to hit an incredible 268.69 billion. This means two things. One, applications are so hot right now. Two, it's not enough to have an app; it needs to be a pretty flippin' good one to stand out from the crowd. That's where we come in. This Friday tune in for part two of our webinar series on building a killer app in conjunction with award-winning design and development agency Dreamr, where we'll focus on how to grow your mobile app and achieve commercial success.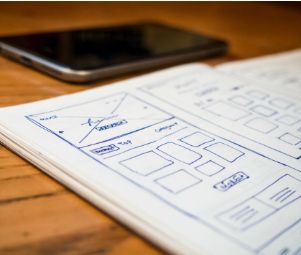 Open your phone right now – chances are it's home to a fair few apps. There's a saying that there's an app for everything and a quick flick through the app store will show you some of the most useful, and some of the most useless, things that humanity has to offer.
Want to avoid traffic? Keep track of your expenses? Lose 20 hours of your life while merging your face with Beyoncé's? Mobile applications are predicted to drive $77 billion in total revenue by 2017, and it's something that businesses should be considering, if not capitalising on, right now.
In part one of the webinar we looked at finding that killer idea and then bringing your app to market, but that's not enough. To get October off to a great start, this week we're talking about phase two of your genius plan, which is actually making your app work for you. You know, bringing in the dolla.
The webinar will offer solid, useful advice for gaining momentum and money for your app, and covers the pre and post-release techniques that will actually help you grow it.
On Friday at 2pm we'll run through all the tick-boxes, and will be providing tips and tricks to help speed up the app expansion process, delving into techniques such as growth hacking and providing examples along the way.
The team will also be sharing a couple of their secrets and case studies of apps that succeeded and apps that didn't, delving deeper as to why so that you can learn from their mistakes.
When: Friday 7th October, 2016 – 2pm BST
Where: Online webinar
Over 80,000 apps have been downloaded in the time it's taken you to read this article. Do you want yours to be one of them?
Don't miss out – make sure you've got all the information you need to build a killer app. Catch up on part one and then build on this with part two this Friday!