An eCommerce Date for your Diary
It's a big week for eCommerce events at UKFast – but then with UK eCommerce now worth a cool £150bn, it's a big time for eCommerce generally. This week we're hard at work in London as the main sponsor of eCommerce Expo 2016, and we're thrilled to announce that we're now also confirmed as the lead sponsor of the inaugural eCommerce Show North (eCSN), the largest ever gathering of eCommerce companies, vendors and suppliers outside of London.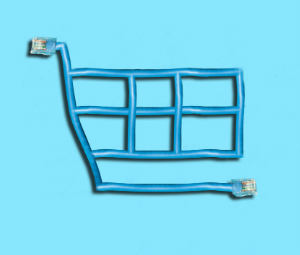 It's nice to have things to look forward to. Whether it's a holiday, a night out or, say, an eCommerce show, booking things into your diary that enrich your life is vital. eCommerce is big business at the moment and it's only on the up, which is why preparing for the future is so important.
There are things you can do right now, today!, to help future-proof your business, and there are things that you can do in the actual future to ensure that you're staying on top of your game as we continue to live through the rise and rise of digital.
On 11th and 12th October 2017 Prolific North and Don't Panic Events, in conjunction with yours truly (UKFast, not me personally), are bringing you the only dedicated eCommerce exhibition in the north of England. It seems like a way off but if you think Halloween, Christmas and New Years are things to get excited about, here are a few reasons why eCSN is going to be the date in your diary for the year ahead.
For starters, the show will bring together top elements of eCommerce from around the UK; this means attendees will have the opportunity to meet businesses specialising in the full range of services and solutions, including platforms, payments, analytics, security, marketing, hosting, backbone, logistics, mobile, hardware and innovation.
There's also going to be a huge range of industry presentations and specialist business talks, conference sessions and seminars, so no one would judge you if you basically don't sleep with excitement between now and then.
The eCSN team says it's in active discussions with leading industry platforms and is planning dedicated areas for hot business topics like logistics and cyber security, so you'll be clued up on the most pressing matters of the day.
The event is being held in Manchester's Event City, which has the capacity to house 120 exhibiting businesses and up to 5,000 attendees – that's a lot of networking opportunities, and a lot of eCommerce expertise flying about in one place.
Our CEO Lawrence reckons that this is all part of the north proving itself as a serious hub of eCommerce, and tech more generally. He says: "It's incredibly exciting for us to be involved with eCommerce Show North at the start of their journey. A decade ago there was a perceived gap in digital capability between north and south, whether that was correct or not. Manchester has proven itself as a hub for eCommerce excellence, with brands like Missguided, Late Rooms, BooHoo, AO.com, and of course UKFast.
"We're looking forward to supporting the development of eCSN and to welcoming the UK's incredible eCommerce community next October."
Martyn Collins, Expo Director at eCSN, explains why eCommerce is so exciting at this point in time, saying: "We are delighted to welcome UKFast as lead sponsor for eCommerce Show North. eCommerce Show North will become the key annual event for our sector to come together, celebrate success, learn new things and highlight to the world the strength of eCommerce expertise in the north.
"eCommerce is about bringing new money into the local economy, creating jobs and increasing prosperity. For me, eCommerce is the fuel that drives the northern powerhouse."
No matter what your role, or what level you're at, if you're involved in the eCommerce sector you're going to want to be there; watch this space and go online to www.ecommerceshownorth.co.uk to register your interest.
If you can't wait until October to get clued up, find out more about the ways that we can help you excel at eCommerce.