Get Backup and Running With Commvault
Free ice creams!; Sale now on!; Manage your Commvault backups within MyUKFast! When it comes to announcements, I think you'll agree that we're pretty much up there with the best. For those of you that aren't familiar with our Advanced Backup with Commvault then here's why you're going to want to be, plus we've got some new info that makes it even easier to use.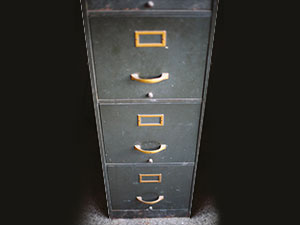 In the digital era, data is gold; which means that any of us can have the Midas touch, but also means you need to protect said data as if it really were precious metal. As one misplaced keystroke or mal-intentioned attacker proves, data protection is an increasingly critical business necessity so you need to make sure you're reviewing your approach to backing up regularly and have something that can fully support your needs.
A 'backup' is basically a snapshot of your data at a certain point in time which you can then revert back to in case, say, the world explodes or someone tries to infect you with ransomware. It's the modern, en-masse equivalent of when you had to save things onto a floppy disk back in the day, but so, so much better.
We offer a range of backup solutions and for those of you with a complex multi-server setup, it may be worth taking a look at Advanced Backup with Commvault. It's made even more exciting because now – cue the fanfare and glitter cannons – you can see information relating to your backups in your MyUKFast client area. This view offers loads of granular info on your backup, and includes the following for VM-level backups:
Date of last successful backup
Date of last failed backup
Total amount of storage used
Number of backups scheduled
Overview of the last 7 days of backup jobs (status, time run, duration, files and size per job)
There are lots of benefits to using Advanced Backup with Commvault, from increased flexibility over the timing of backups, to increased compatibility and seamless full backup of your database, plus loads more from user experience to security; all of which will make life approx. 1 million per cent easier.
It's crucial that you backup and secure your data; and now that you can manage everything from your MyUKFast account means more control for you, and a better service all-round.
Take a look at our website for more information on our advanced backup solution.