Tech Talent
Ever feel like there just aren't any jobs? Well, looks like that's certainly not the case in the tech sector (something I wish I'd known during a very dodgy stint in a call centre for a bin company). It's the BBC's tech talent week and to celebrate they're shouting about all the amazing tech around the country – and have found some interesting results! Oh and you might spot a familiar name in their local tech companies for Manchester…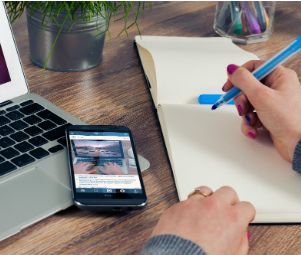 It's a big week for tech this week, with both National Coding Week and the BBC's tech talent week reppin'. In celebration of the industry that's got tongues a-waggin', fingers a-tappin' (on keyboards) and servers a-whirrin', the BBC revisited a report from Tech City UK quango and innovation charity Nesta that looks at tech around the country. And they saw, and it was good.
They compared tech clusters – areas that had at least 7,000 digital tech jobs – with number of tech jobs proportional to the population in cities. The results show something surprising: although there were some usual suspects in the top five if you're just looking at the number of tech jobs per city (London, I'm looking at you), if you look at the number of tech jobs proportional to population the results tell a different story:
Cambridge
Reading
Bracknell
Oxford
Abingdon
It does warn that the figures should be treated carefully though as it sometimes plays a bit fast and loose with the term 'tech' – it's a slippery one, so I sympathise.
Our glorious Manchester also got a special mention along with Southampton; we're coming in at a whopping 52,000 digital tech jobs in total, with 10 tech jobs per 100 people (compared to four in London). The brilliant Apadmi, the Lad Bible, Push Doctor and your very own UKFast were all named as the 'locally quartered' companies.
Before the fame goes to our (my) heads, it's so important to shout about the companies around the country pioneering and helping the industry to grow. Having said that, so many sectors are now tightly intertwined with tech that it can be hard to separate 'tech' jobs from any other.
With over 1.5m 'digital tech' jobs in the UK, and the sector reportedly growing faster than the rest of the economy, there's never been a better time to get into the biz. Our recent figures showed that UKFast was experiencing high growth too, and we're pleased to say that's not changing any time soon.
To find out if you could join one of Manchester's infamous 'locally headquartered' companies take a look at our website.