Taking the Cake
We're always keen to get involved with good causes, and even more so when there's cake involved. So we were delighted to support our friends over at Key103 with their Cash For Kids Big Bake Off for another year. Hester has the lowdown on the who will taste sweet sucess.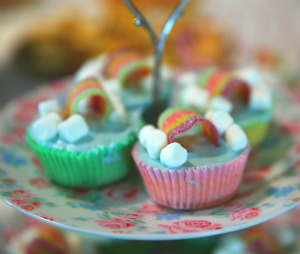 The Big Bake Off has become a bit of a big deal at UKFast Campus; the team has been known to get more than a little competitive, and last year there was even a dose of subterfuge! Don't worry though, the necessary miscreant was disqualified and subjected to an appropriate amount of cake rationing. We set quite a precedent for this year, and the competition was fiercer than ever.
The entries this year were phenomenal; both in terms of quantity and production, we were seriously impressed. The sheer number of UKFasters who competed and the lengths that they went to says as much about their charitable spirits as it does their desire to win! At the end of the day, it's brilliant to see so many people getting on board for the charity, baking and donating for such a good cause.
When it came to crowning a victor, the judges really were flummoxed. Each and every bake was unique and pleasing in its own way, honestly. No two were the same; we had gin and tonic cupcakes with tiny straws poking out of the icing, a hedgehog-shaped chocolate wonder – complete with prickles – and an intensely spicy, warming gingerbread loaf. We know it sounds like a cop-out, but every bake really did have its own winning feature.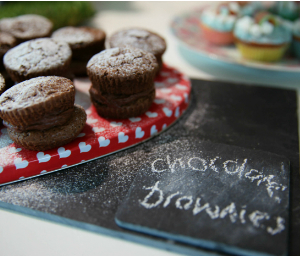 As you can imagine, the judges had an incredibly tough time, tirelessly working through every single cake in order to try to find a winner. They even had to go back for seconds – in places, thirds – to come to a decision. By the end of the judging, they could hardly hold a fork from all the sugar-induced shaking.
Eventually, however, they did manage to reach a verdict. Kind of. Overall victory went to a bake that we'd class an 'all-rounder'; not just stylish and attractive, but also delivering on flavour.
And so, without further ado, this year's star baker goes to…
Lindy!

A huge congratulations Lindy. Your carrot cake cupcakes with lemon icing were truly divine. The texture and consistency was spot on and expertly carried the gorgeous carrot flavour. The lemon cream cheese icing was a perfectly balanced pairing with the cake itself, and the additions of grated orange zest and chopped walnuts gave a satisfying crunch and an extra level of finesse. You were a bit of a dark horse as there were some truly stunning entries, but all the judges agreed that the delivery of both aesthetics and taste was what put you in coveted first place.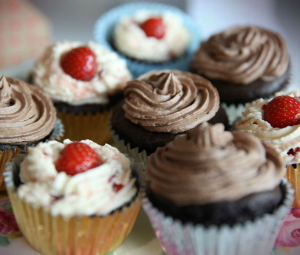 But the calibre of this year's bakes was just so extraordinarily high that we couldn't stop there. We had to throw some more awards into the mix to acknowledge some of the other astounding UKFasters' contributions. Fittingly, the other standouts reminded us of UKFast's five core values in a big way, so we've ranked them accordingly.
Sweet Success
Dynamic – Ginny 
Lawrence's superstar PA Ginny blew the judges away with her dairy and gluten free American mud pie cupcakes with strawberry icing. A bit of a mouthful to describe but certainly a pleasant mouthful to taste! Her bakes show dynamism in two ways; firstly, her choice to adapt and cater to alternative dietary requirements, and secondly her ability to whip these stunning cupcakes up despite being incredibly busy!
Innovative – Gosia 
Gosia always sets the bar when we have baking-related events. This year she really stepped it up a notch with her chocolate orange drizzle cupcakes. Sure, they sound simple, but not so fast; the gorgeous sponge and icing cakes were each individually baked inside REAL ORANGE skins. Exactly. Wowza. Well done Gosia – these were the most inventive cupcakes the judges had ever seen.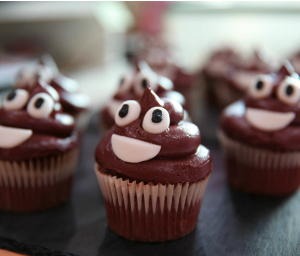 Professional – Nicola

The precision that Nicola displayed with her poo emoji cupcakes was nothing short of inspirational. They were a perfect representation of the well-known chat icon, and were extremely highly sought after, selling out almost within minutes. These were the kind of standard that you'd expect to see in a proper grown up cake shop. Don't go getting any ideas though Nicola, we need you here too much to let you leave us for a bakery!
Passionate – Lucy 
Lucy's 'Summer Cake' was a feat of structural, ergonomic, and design accomplishment. The two-tiered cake was decorated with ice cream cone cakes, a multitude of different icings, sweets, biscuits and other lovely stuff. It was an absolute feast for the eyes, not to mention the mouth! Lucy's fabulous creation showed a real passion for baking and also for supporting our cause. She clearly doesn't do things by halves, and that's exactly what makes Lucy such a successful and valued member of the UKFast team.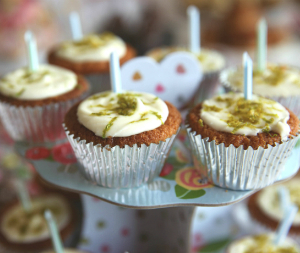 Supportive – Charlotte and Sophie 
Charlotte and Sophie turned up together on the day and helped each other to assemble their jaw-droppingly elaborate bakes. Seriously, they could moonlight as set designers if they wanted to. Both Sophie's holiday ice cream cupcakes – campervan and turf included – and Charlotte's rainbow cupcakes – complete with fluffy clouds and inspirational quote – impressed with the theatrical immersion they displayed. What the judges really loved was that they were there supporting each other throughout the setup, casting aside their competitive genes to look out for each other as colleagues and friends. There's not a lot much sweeter than that (except the cake).
A huge thanks once again to all who were involved on the day! We raised over £180, which we are delighted to be sending over to Key103. See you all again next year for the Bake Off. After this year's event, we won't need to eat any more cake until then.