Make Your Vote Count
Voting is a cornerstone of modern society – whether you're flexing your democratic muscle to pick your country's next leader, saving a celeb on reality TV or shouting about your favourite company, it's a great way to affect change. We were thrilled to find out recently that we're in the running for two categories in the Cloud Hosting Magazine Awards 2016, and if you think that we deserve to win (and want to use your vote for something other than forcing a celebrity to eat bugs live on TV each year), then we need your help!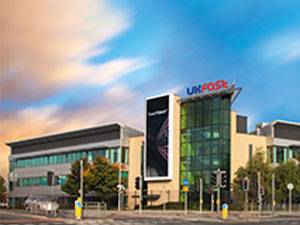 It would be easy to assume that when our CEO Lawrence and his wife Gail started UKFast out of a back bedroom seventeen years ago, they were more worried about where their next meal was coming from than winning awards. And I'm not going to lie – baked beans was on the menu, a lot. But, knowing Lawrence and Gail, becoming the best hosting provider they could be would have been their top concern, because it's one of the main reasons they went into business.
It's true – our intrepid founders started UKFast because they couldn't find a hosting provider that delivered what they needed. They wanted something that went above and beyond what was already out there, so a focus on being the best is in UKFast's DNA; even today it's seen in every aspect of the business, from our customer satisfaction (NPS) score, which is ten times the UK average, to the employee events that keep us engaged and motivated.
This year we're thrilled to have been nominated in two categories – Cloud Provider of the Year and Company of the Year – in the Cloud Hosting Magazine Awards; this is even more important to us as both awards will be decided by public vote, which means that it truly reflects the opinion of the people that we're doing this all for; our customers.
We're proud to appear alongside some incredible fellow nominees, but if you feel that we deserve to take home the gold we'd love you to let us know by putting your democratic rights to good use and voting now – voting closes on the 11th October; thank you!
Vote now