5 Reasons to Pick 2 Wheels Over 4
Since the launch of Cycle to Work Day in 2013, UKFast has been fully on board with the initiative. Lots of our team already choose to cycle over to UKFast Campus, but we have had an even bigger peloton come through our gates today. Our lovely work experiencer Anabelle shares why two wheels are better than four on 2016's Cycle to Work Day!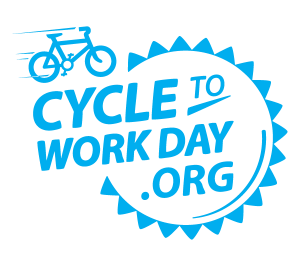 According to national census data, roughly 741,000 UK citizens regularly cycle to work. We know, waking up early on an autumn morning, sprinting through the streets of Manchester on a bicycle and arriving to work a windswept mess may not sound all that glamorous, but trust us, the pros outweigh the cons.
Of course, the free breakfast we're rewarding all our cyclists with is a strong incentive, but the advantages of ditching the car don't stop there.
Need convincing? Here are our top five reasons to cycle to work:
Dodge that traffic
Travelling by bike cuts your ETA right down. Commuter data has shown that in rush hour traffic, two wheels travel twice as quickly as four. Fed up of playing the tortoise? Hop on your bike and channel the hare.
A free gym on wheels
While the UKFast team is lucky enough to have a dedicated gym onsite, we know that many offices don't share the privilege. Ditch the gimmicky gym membership with its fake air con and overcrowded equipment and do it the proper way! You, the open road, fresh air – heaven.
Plus, cycling burns up to 900 calories per hour, which means you can afford to eat that chocolate bar guilt-free after riding to work and back. On top of everything else the added shot of vitamin D will leave your immune system as happy as Larry!
Save the planet
It takes around 5% of the energy and materials used to manufacture a car to make a bike. Material savings – tick.
And as you know, bikes produce zero pollution. If more people took up cycling, carbon emissions would be cut drastically, reducing the impact of global warming and saving our friends the polar bears. Carbon savings – tick.
Almost 75% of the air pollution in UK cities comes from vehicles. Take up cycling and you can help reduce pollution and oil and petrol demand in one fell swoop. Environmental savings – tick.
Boost productivity
In a recent report from Cyclescheme, 77% of women claimed they felt more focused at work after donning their helmets. A further 64% said they felt more creatively inspired after cycling to the office. More creative thinkers means more creative work, which means profit and success all round.
It will make you happier
Cringe if you will, but scientific research has shown that cycling genuinely lifts people's moods. Just one 30 minute cycling session can improve personal wellbeing and even take the first steps to tackle depression.
It all comes down to the exercise making more chemicals like serotonin, dopamine and phenylethylamine – endorphins that relieve pain more strongly than morphine. Seems like that cycle path leads to cloud nine!
We're proud as Punch that many of the UKFast team choose bikes over cars on a daily basis. Cycle to Work Day is the perfect opportunity to celebrate their persistent pedalling at the same time as letting non-seasoned cyclists give it a go. Why not join us on the roads? Side with Team Bike for one day and see what happens; you could end up happier, fitter, more punctual, productive in no time at all.
If you see UKFast in your career path why not take a look at our website – we're looking to hire the next UKFast superstars!