Create an App that Works Like a Dreamr
How often do you use apps? Odds are, you use them a lot; which means your customers will too. Apps are now part of everyday life and something that can bring big benefits business. In our upcoming webinars with app company Dreamr you'll find out how to come up with a killer idea for an app and then make it successful – the only thing you have to do for now is sign up so you don't miss out!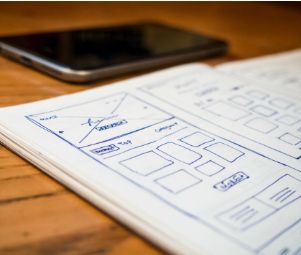 Find out how to create a killer app in our two-part series with award-winning design and development agency Dreamr on 23rd September and 7th October!
During the webinars you'll learn everything you need to know to take your app from idea to reality, including how to work with developers and agencies to nail down what you want to create and how to make money and launch your app to the world.
The team will also be sharing a couple of their secrets as well as examples of apps that nailed it and ones those er, didn't quite, and why.
It's not just for app newbies either – if you already have an idea the webinar will help you refine and improve an existing app to make it even more successful.
Part 1 – Finding the killer idea and bringing your app to market – 23rd September
Part 2 – Growing your app and achieving commercial success – 7th October
There will also be a Q&A where you will have the chance to put  your questions to the team.
Find out from the experts how to create the app that's right for your business –  chances are you'll be surprised how easy it is with a bit of expert guidance.
Don't miss out – sign up now and make some mobile magic!