Always Available: 3 Ways to Guard Against Downtime
40% of global internet users – more than one billion people – have bought products or goods online; which means that even a couple of seconds of downtime will cost you dearly. Picking a hosting provider that ensures high availability will guard against this, but how do you know that they'll deliver what they promise? Our new whitepaper, Hosting Guide to eCommerce, outlines the three things you should be looking out for.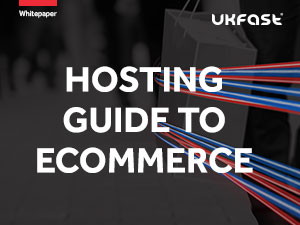 Reliability is something us humans are big fans of, whether in a friend, colleague or website. And, with so many businesses going hard on their web offering, they have more choice than ever, meaning any company that isn't – in the words of the great Remenbrandts – 'there for you', will be left behind.
The facts speak for themselves: a single second delay in your website loading time can result in a 7% loss in conversion, and 40% of web users will abandon a website if it takes longer than three seconds to load. Turns out we're all pretty impatient; who knew?
Downtime commonly arises as a result of hardware or technology failures, operation errors and application failures. Thankfully these are fairly easy issues to address, especially if you have the right support team at hand.
Hardware/technology failures
Look for providers operating an N+1 (need +1) model on all core services. This configuration guarantees that your host has the appropriate measures in place, as standard, to ensure that your business is always online.
Operation errors
Operational errors account for 40% of unscheduled downtime. This can be reduced dramatically by providing employees with training and education, and limiting access controls to those with the skills to identify risks and resolve problems when they arise.
Application failures
Good management and monitoring of applications can equip you with the ability to foresee and plan for future developments and the problems that may occur as a result. To further mitigate risks, employ the expertise of your hosting provider to ensure the appropriate infrastructural measures are in place.
If this whitepaper taster has wet your whistle and you'd like to learn more about providing a top eCommerce experience, we're also running eCommerce Live UK, an afternoon of expert insights at UKFast Campus this Wednesday; sign up now and make sure you've got all the info you need to succeed.
'Downtime' should be a word reserved for your weekends and holidays, not your website – make sure your hosting provider is giving you the right support!