What The New Lazy-Making Button Teaches us About Security
First online shopping meant we didn't even need to leave the house (praise technology!); now Amazon's Dash buttons mean we don't even have to make it to our laptops. It's a pretty exciting time to be alive – or to be a button on the wall by the fridge – but there is, as always, a price to pay. Curse you, digital deities.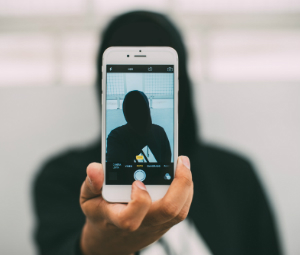 Ignoring my mum's golden rule of 'bad news first', the fun part of this tale is that Amazon UK customers can now restock their loo roll or washing powder at the tap of a button – something I'll be sure to pass on to my flatmates.
Passive-aggressive house politics aside, the idea is to do away with the most boring, time-consuming aspects of shopping, because the beauty of it is that 24 hours later the goods will be delivered to their door – you don't even need to remember to go online and log into your Amazon account.
There are Dash buttons available for about 40 products at the moment, from coffee to loo roll, and although you technically buy the button, the cost is taken off your first purchase. Link it all up with your magical Amazon shopping app, set your preferences and hey press-to, you'll never have to make that mad dash to the local newsagents in your PJs again.
It might sound a little sketchy – uptake was slow at first – but it's been catching on, and Amazon's pretty much got everything covered; they've even got safeguards to prevent kids/big kids ordering five million washing tablets 'for a laugh'. Yes, 'lol'.
What's really interesting though is that it's a pretty decent example of the Internet of Things, which is where devices fitted with sensors connect to the internet and each other.
Whilst it's a great step in the right direction for eCommerce there are clear downsides as several people have pointed out – other than the obvious impending atrophying of my limbs through lack of use – such as having one supplier or business dominating the market, which could create even higher barriers for start-ups to compete.
The other major thing is that although the tech is there, the security is not.
A new survey by security firm Tripwire polled 220 information security professionals and found that a mere 34% believe their organisations track the number of IoT devices on their networks, which means the rest are potentially connecting willy-nilly and letting anyone into this massively connected network.
"The internet of things presents a clear weak spot for an increasing number of information security organisations," said Tim Erlin, senior director of IT security and risk strategy for Tripwire. "As an industry, we need to address the security basics with the growing number of IoT devices in corporate networks. By ensuring these devices are securely configured, patched for vulnerabilities and being monitored consistently, we will go a long way in limiting the risks introduced."
This feeling – that we're not ready for this new era of connectivity – seems pretty widespread, and it's enabling other areas of cyber crime too. This June, for example, Arbor Networks found that distributed denial of service (DDoS) attacks are on the rise, which is at least in part down to the increase in connected devices.
The IoT needs to be built with security from the ground up, and – in our lives more generally – we need to be asking questions of the people proving the tech, employing good security practice, and making sure we aren't inviting the wolves into our homes and onto our fridges.
Find out more about the security solutions we offer on our website.