"Once More Unto the Breach"
One of our lovely Comms gals Hester talks about the cyber security lessons we can learn from wise wordsmith Will Shakespeare in today's blog!
Is it just us, or are we reading about data breaches almost daily at the moment?
The number of hack attacks seems to have increased at a rapid rate – and that's just what we're seeing in the news. The US government recently reported that this year alone, ransomware attacks in the States have multiplied by 300%, meaning 4,000 incidents are now being reported every day.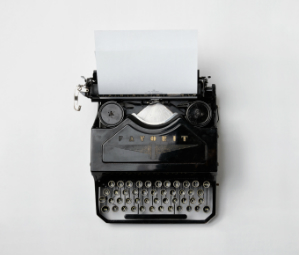 But ransomware attacks are just one form of cyber crime, and we can only measure levels by what people choose to report. Who knows how many cyber crimes are happening daily that we don't find out about?
Cyber Plague
These regular hacking horror stories are telling us that nobody is safe. Major services are falling victim – like Bitcoin currency exchange Bitfinex, which had a total of $61m (about £46m) worth of bitcoins stolen from users. Public platforms have been targeted – take the hack on opinion forum Reddit and the entertainment industry is at risk too, judging from the infiltration of video game Dota 2 and many others.
Governments aren't protected either, as shown by the malware theft from the US National Security Agency (NSA) earlier this month. Nor are our interactions with those governments; cast your mind back to the hijacked EU Referendum petition that saw over 77,000 signatures removed due to hacking suspicions. And individuals are no safer – just look at the hacking of Mark Zuckerberg's social media accounts. We could go on.
This rainbow spectrum of instances highlights just how rife data breaches are, and how varied. It's no wonder, then, that the Home Office has handed out £23m in funding for digital policing initiatives across the country. We're at war with cyber-attackers and their crimes are on the up.
Words of Wisdom
It might not be the most obvious connection, but this epidemic has had us turning to William Shakespeare. Of course, he was around 400 years too early to witness the progress and pitfalls brought on by computer technology; his world was plagued by rats and fleas rather than hackers.
Old as his words might be, they still ring true. Probably the only line you'd recognise from his play Henry V is "Once more unto the breach", which certainly strikes a topical note in our present situation. It's not just the pun on the word "breach" that we like; the line characterises the constant firefighting we're doing to combat cyber-attacks. Coming at us with such alarming frequency, it does feel like every day brings another battle.
Fighting Fit
The Federation of Small Businesses (FSB) carried out a survey which showed that small firms were attacked seven million times in 2014 and 2015 – a figure we can only assume has increased in 2016. It's a threat that can harm us all; big corporations, small businesses and personal users alike.
Mike Cherry, National Chairman of the (FSB), issued a statement back in June saying: "We're calling on government, larger businesses, individuals and providers to take part in a joint effort to tackle cybercrime and improve business resilience."
Well, Mike, that's quite the gauntlet you've thrown down. But we're willing to pick it up, and not just for small businesses.
We're all taking measures to fight against these breaches. There's promise in the government's upcoming GDPR, which will require companies to both obey stringent privacy and security laws and officially report any data breaches.
The US report mentioned earlier advised that "prevention is the best defence", suggesting spam filters, firewalls, anti-virus programmes and employee training for businesses. At UKFast, we're working relentlessly to beat cyber crime. We're committed to working with all our clients, partners and the community to tighten security measures. Together, we can make the internet a more secure place and protect our professional and personal lives.
We agree that being proactive is the best tactic, but we see the merit in being reactive too. Our ethical hacking outfit Secarma – which is about to turn four – along with our most recent acquisition, Pentest, are committed to finding solutions to both prevent and defend attacks.
A War Cry
He really did have this stuff down, Shakespeare. Although his days were numbered long before cyber criminals infested the internet, his words still count – and we can learn a lot about fighting spirit from them. In that same speech, King Henry tells his troops:
"But when the blast of war blows in our ears,
Then imitate the action of the tiger."
Let's stand together against cyber criminals; hear us roar.
Find out more about our security arm, Secarma, and the solutions on offer at UKFast.