Employee Engagement – Passing Fad or How we do Things?
Ask a business manager or director what employee engagement means to them and chances are you'll get as many varied answers as the number of people you ask. But should we find that surprising asks Craig from people development company Vedas.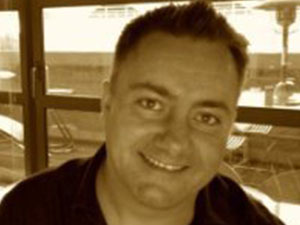 Perhaps it's a bit like being love, or any emotion; hard to explain it, but we know when we feel it. And herein lies part of the reason why businesses find this a struggle to get absolutely right.
It's still true that there's a sizable number of business leaders who find talking about emotions and feelings a little incongruous with the rigour of daily business life, but the reality is, there's no denying we are emotional beings. We thrive on achievement, acceptance and recognition.
With that it mind, It makes 'hard nosed' commercial sense to focus on employee engagement. There's a wide body of evidence that points to increased discretionary effort, commitment to results and ultimately winning performance that comes from a highly engaged team.
So if that's the case, how come the number of employees who rate themselves as highly engaged are typically in the lower to second quartile in staff surveys?
In a nutshell, everyone's needs from their individual world of work is different. There is no one silver bullet.
Working with successful businesses across the North West and UK there are are some common themes which businesses are doing really well to rise to the challenge:
Leadership – modern workplaces are changing. It stands to reason that our approach to leadership may need to change too.
According to Leadership guru Ken Blanchard, people are engaged at work when they have:
Autonomy – the ability to control how they manage their work schedule and tasks
Mastery – the ability to continually develop to a point of becoming an expert in their chosen field
Purpose – meaning from work contributes to a feeling of self esteem and pride.
In short, how we manage performance requires leaders to give clarity of purpose to their teams, the tools to do the job well, and then to get out of they way and let them get on with it.
Generationally diverse – a great team will reflect the diversity of the customers that we serve. This will likely involve managing individuals who span a number of generations. Peoples' attitudes, values and behaviours will have been formed by varying life experiences dependent on their generation.
Modern leaders need to flex their style to take into account the generational needs of the individuals in their team e.g. millennials have grown up in a time where work tends to be more project orientated – if they have problems they'll likely be tempted to ask Google or YouTube, and these factors translate to a more immediate need for feedback and coaching, rather than a formulaic or scheduled approach to performance management.
Work/life balance – who wouldn't want the ability to benefit from increased flexibility to help us juggle kids, appointments, traffic in a way that makes us feel more focused and productive. With this in mind does a rigid approach to working hours and schedules really benefit anyone – sometimes least of all the business? This can be a tough one to implement but is certainly worth a look – particularly if the nature of work requires our people to be creative or innovative in a knowledge-based economy.

Performance measures that matter can be a precursor to enable this flexibility. Managing people on their outputs rather than on their presentee-ism allows people to work when they are firing on all cylinders and also contributes to their need for autonomy. Flexibility and autonomy is often cited as a major contributor to (buzzword alert) workplace well-being.
Technology – are we making the most of the technology at our disposal and the flexibility that cloud-based services offer? I'd love to say that I'm blogging away right now with my feet in a sun-drenched Mediterranean pool. Sadly that's not the case, but hey if it works, gets the creative juices flowing and benefits the business, then why not?
Environment – we naturally seek stimulus from our environment. In our personal lives we probably like to sit by the window, have background music on, go for a walk, see, hear and feel new things.
How many of us can say our workplace contributes to this stimulus? Forward thinking companies like UKFast get this totally – being able to work from the beach, have a quick game of table tennis or even find a quiet spot to reflect, depending on our mood or the requirements of the task at hand – is truly energizing.
Whatever it is that is likely to work for your teams though, feedback tells us that this will only deliver results if teams truly believe that this is not simply a passing fad that a leader has cottoned on to from reading a thought piece or going on a training course.
Engagement only occurs when it is a consistent and embedded desire that has become business as usual.
So in summary, employee engagement (or whatever buzzword we may use to label it – now or in the future) needs to be just simply perceived as how we do things around here.
The Vedas Group are people development specialists for East Lancashire – you can find them online at their website, www.vedas.co.uk.