Fridays at UKFast – 12th August 2016
Today is a pretty great day to be alive; it's Friday, and Friday means the Friday roundup. In case you've missed it because you were off, you know, actually doing your job, in this week's blog we've been talking about all of the things; from an Android bug that could affect millions, to going back in time and behind the scenes with Sale Sharks. Now grab yourself some caffeine in whatever form you take it, and kick back with a roundup of the hot tech news from the week, plus some fun stuff (because Friday); congratulations, you're nearly done!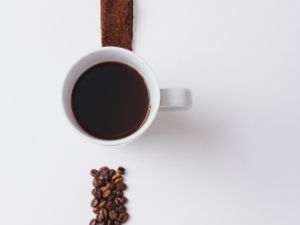 Copy Writing
What's unique about you? Your thumb print? Your love of mango chutney and turkey sandwiches? Your handwriting? Well you might be wrong about that last one, as researchers at University College London have created an algorithm that can analyse and replicate handwriting. Doesn't feel weird until you really think about it.
The new creepster system is called My Text In Your Handwriting, and has already been used to copy the handiwork (literally) of famous figures such as Abraham Lincoln and father of Sherlock Holmes, Sir Arthur Conan Doyle.
There's some fun to be had, for sure – for example, Conan Doyle never actually wrote "Elementary, my dear Watson…" but now the UCL team have had it written out in his writing. But it could also have some pretty scary implications for security scams – like sending out letters from your bank that look legit – although apparently the forgeries aren't quite good enough to fake signatures, yet…
Faceblock
There's been a bit of a digital brawl going on recently between the guys down at Facebook and the popular ad blocking software, Adblock. While Facebook's social network is technically free, users pay in other ways, by having to see ads that are tailored to their likes and browsing habits. Downloading software to block ads stops these popping up, and is used by millions.
It opens up a whole new conversation about how companies will advertise in future but in the short-term it's turning into a bit of a slapstick comedy to see who'll win the war. Two days ago, Facebook issued a statement saying it had made changes to block the blockers, so now browser plugin Adblock is blocking their block of its block. Confused yet?
To activate the update users can either click a button which will do it for them, or manually add the filter code to the software. There's a lot more going on around the argument though – Facebook says Adblock isn't as altruistic as it seems, as it might also block friends' posts and liked pages, and also agrees 'allow listed' sites with Google that follow 'acceptable ad' guidelines. But then, they would say that.
Tech tip of the week:
If you're a Windows user who's as tight as I am and refuses to pay for a screen shot tool, my colleague Mel informed me of a great new feature when she saw me fighting with the Print Screen function earlier this week.
If you're loudly judging me for this lapse in technical ability but quietly begging me to share the secret, then you're lucky because it's Friday and I'm caffeinated enough to be feeling generous, but not so caffeinated that I can't remember what my own name is.
Windows, perhaps unsurprisingly, already has a 'Snipping Tool' that's beautifully easy to use but relatively unknown. Just open up your start menu, search 'Snipping Tool' and you're away – enjoy!
For your eyeballs:
In the famous words of Ronan Keating, you say it best when you say nothing at all.
Have a great weekend!