Fridays at UKFast – 5th August 2016
Happy Friday one and all – hope you've had a blinder of a week! If you've been too busy winning at life to read our blog here's what you've missed: the five people you meet in heaven (or at Cloud UK Live, which is close enough); the differences between Magento and M2 (and expert insights on what it all means for you); the extension of our incredible MBA scholarship deadline; how our eCommerce Live UK event can help you to discover the secrets to success; and the highlights from our employee engagement round table. Now catch up on the best of the rest before heading into the weekend on a high!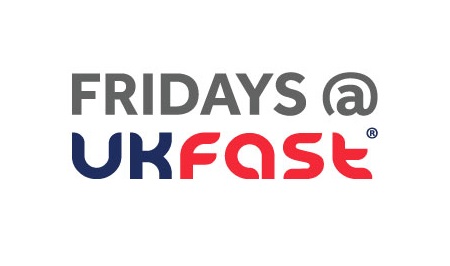 Scamming in 140 characters or less
There's a new spear phishing scam knocking about on Twitter that's having ridiculously high success rates, coming in at around 66 per cent, rather than the usual five to fifteen. The new spear phishing bot uses machine learning to target users when they're most likely to be active, looking at what you're tweeting about to target you with scammy links tailored to you, which is juuust great.
Because typos and short links are rife on Twitter anyway, it's already hard to spot when something might be a scam but now tweeters need to be even more vigilant. You can use sites like http://wheredoesthislinkgo.com to check, which expands the link to show you the full site name before you click on it; another tip is to check the user's feed. If they're always tweeting random links  then they're likely to be a scam – block and report. Time consuming but better than getting scammed.
Swipe left on privacy violations
Tinder might already be a source of frustration for lots of people – misleading profiles, creepy messages, bad dates, amirite? – but now it's in hot water with the EU too, as it might've been breaching privacy rules by recording personal user's data without their permission.
The complaint has come from Marc Tarabella, a Belgian politician and Member of the European Parliament (MEP). "Once you subscribe, the company can do whatever it wants with your data. It can show them, distribute them to whomever or even modify them," he said. Users need to provide their Facebook profile when they sign up and it gives the app access to a crazy amount of data, which it then says it can store." The challenge is to make sure individuals understand what information is being collected and to give them choice and control," said Tarabella. Well, that would be the dream wouldn't it Marc!
Going of(com) the grid
Ever feel like you're plugged into the matrix a little too often? Sounds like lots of us feel that way, as new research by regulator Ofcom has found that internet overload has sparked a digital detox for millions of us Brits. 35 per cent of users have taken up to a month off the web at some point, and 59 per cent of those asked feel like they're addicted to their devices. A third also said they found it hard to disconnect, and half spent longer online each day than they intended. Sound familiar?
Reasons for taking time offline included spending more time with friends and family, or doing other things, like living their lives IRL. A third said they felt more productive and a quarter said they enjoyed life more using tech less.
The same thing is true of your business life – you don't want to be plugged in all the time or worry about stuff going wrong. Whether you choose to take a break from the net or not, make sure that if you're using a hosting provider for your data, you're picking someone who you can rely on; things like good disaster recovery and backups should be covered so that you don't feel like you can never switch off.
Next time you take a business trip…
Have a top weekend!