MBA Deadline Extended
Sometimes fate decides to give us a break – getting the last scoop of coffee at work when you're tired, hitting all green lights when you're in a rush, missing a train and meeting the love of your life (that last one might just be the plot of '90s romcom Sliding Doors actually). Well if you're an entrepreneur who's only just seen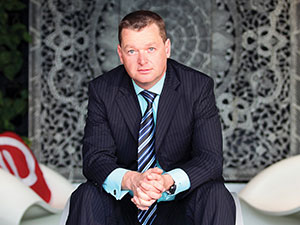 that we're offering a £6,000 MBA scholarship, or is kicking  yourself for missing the first deadline, then fate has got your back, because the applications deadline has been extended! 
We're offering a life-changing opportunity for the next Richard Branson with our £6,000 Masters of Business Administration (MBA) scholarship at Manchester Metropolitan University! The deadline has just been extended to the 11th September which means that you now have just under six beautiful weeks to work on a mind-blowing application, take control of your destiny (forget everything I said about fate, a real entrepreneur makes their own luck) and take the next giant leap on your journey!
The MBA gives one budding entrepreneur the chance to achieve one of the most highly valued business qualifications.
Apply now
A globally recognised qualification, the MBA combines the teaching of essential business skills with the experience of international study tours and structured mentoring, which means that you'll be raring to go off and be the next Steve Jobs, Mark Zuckerberg or maybe even our own CEO Lawrence Jones, who built up UKFast from a back-bedroom to a multimillion pound business.
To apply you have to produce a 60-second video selling your business idea for a new or revised product or service and, if you're the winner, you'll be cranking up the next level of your entrepreneurial journey on the MBA in October.
There's a saying that at the end of the day, people regret the things they haven't done, the opportunities they haven't seized, and the chance to be the best they can be. So, you have absolutely nothing to lose by applying – get your thinking cap on and your best face forward and apply before the deadline.
Apply now