Fridays at UKFast – 29th July 2016
Well done everyone – you made it! It's been a long week, and we've covered a lot of ground in this week's blog, from the importance of partnerships, to a look back at the We Love MCR run, and the lowdown on our new Linux skills masterclass. We're also talking Northern Powerhouse as it gets a special guest visitor, and finally the password lessons we can all learn from the O2 dark net fiasco. Now crack on with the best of the rest!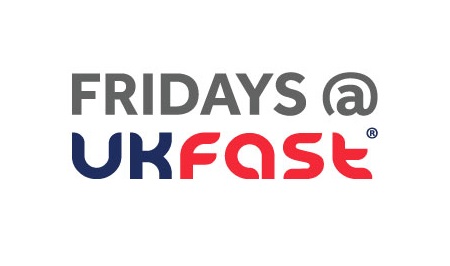 Foxing the LastPass vulnerability
Yesterday we talked about using password managers to generate and store your passwords, but it's then doubly important to make sure those accounts don't get compromised. Somewhat ironically, the LastPass password manager website has fallen prey to two such vulnerabilities involving phishing scams.
The zero-day vulnerability is aimed at users of the site entering via Firefox and can completely take over user accounts and – considering it'll likely hold all your passwords – that's probably best avoided. LastPass says it's fixed the bug, so if you're a LastPass Firefox user update to LastPass 4.0 now for the patch via https://lastpass.com/lastpassffx/. As always, be vigilant for dodgy emails that are asking you to click on links – as a general rule of thumb just don't do it, and make sure you're allowing updates as they often contain patches for vulnerabilities.
Job hunting goes digital
Research by job site Monster and YouGov has found that jobseekers aged between 18 and 35 – the infamous 'Millenials' – place a lot of emphasis on a potential employer's website when looking for work, perhaps unsurprisingly. I'm not sure any of us actually remember what ink and paper looks like. The reality of the digital age we're in is that 59% of millennial jobseekers will browse a company's website when looking for a job, so if you're a business that's hiring you gotta be prepared.
"Your company website and how you portray yourself is really important to millennials because that is where they are looking," said Sinead Bunting, European director for consumer marketing at Monster. "Millennials will soon be the biggest part of the workforce, so we have to understand them and know what makes them tick." The company also talked about the importance of the personal touch and selling your story in an era of selfies, blogs and social media, so it's now more important than ever to make sure your website is set up for your next generation of employees!
Hungry for a smarter solution
Petnet, a smart pet-feeding device that lets users control when their pet is fed through a smartphone app, had a bit of a 'glitch in the matrix' after a server problem stopped the devices working. The pet owners ended up having to feed their pets manually, which royally ticked off a few users.
Adam Simon, an analyst with research company Context, said it was important users "always had a manual back-up" for smart systems. "Increasingly, people are becoming dependent on these smart objects, and that could become a problem," he said. The company is saying it was a problem with a third-party server which highlights the importance of having a hosting provider you can count on – ask about their disaster recovery, redundancy and backup procedures before entrusting them with your data.
Epic use of a drone
Have a great one!