Empowering the UK
There are some pretty mad stereotypes about the North. It rains 365 days a year. They only eat chips and gravy. It's grim. These are pretty much 100 per cent of the reasons that I moved to Manchester, and I was bitterly disappointed to find out that the only rumour about the North that holds true is that it's a powerhouse. It's fitting then that head of the Northern Powerhouse – Minister Andrew Percy – popped up to say hi today!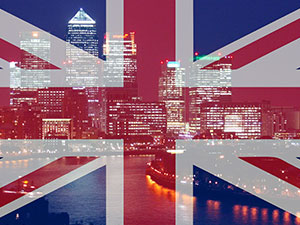 The Northern Powerhouse is the government's proposal to boost economic growth in the North, particularly Manchester, Liverpool, Leeds, Sheffield and Newcastle. The key achievements of the government for the Northern Powerhouse so far include devolution, transport investment and increased employment.
Although the two men who were leading Northern Powerhouse plans, George Osborne and Teesside MP James Wharton, have been shuffled out of their positions, our mate Andy is insisting that he will continue to focus on keeping the northern fire alive.
Manchester, Liverpool and Hull have been on the agenda today in Andrew's first official tour of the North since he was appointed, and he's been hearing about how putting more power in the hands of locals and their representatives is leading to more jobs and stronger economic growth.
At UKFast we regularly host events with both an industry-wide and a northern focus – like the Tech in the Northern Powerhouse and northern eCommerce events we hosted at UKFast Campus over the last month. Keep your eyes open for upcoming events at UKFast where you can mingle with other great northern businesses, share ideas, learn and meet other people with the drive to grow the region; collaboration is key for making the area as strong as possible!
Although there's been a bit of a worry that the North will be overlooked in the wake of Brexit, from a tech point of view as well as a broader one, it's still crucial that the North keeps on keeping on and pushing to create a viable alternative to London – we have the talent and the drive, the rest of the world just needs to know it! With the Manchester to San Francisco flight coming in next year a direct pipeline to Silicon Valley will help boost the region, and it's things like this that will continue to make a difference.
Our CEO Lawrence believes that we mustn't grow complacent though, and that this drive needs to come from us as northern businesses rather than relying on politicians. He said: "I set a goal to make Manchester the number one tech city in the UK and I believe it's not impossible. When we achieve that goal then we will have gone a long way towards creating a true Northern Powerhouse. We've heard a lot from the government about this but if we, as a northern business community, don't take the right steps to make it happen then it will completely lose momentum. It's up to us, not the politicians.
"All the conditions are right and if we start to achieve global recognition and investment then that can only be a good thing. The North in many areas and sectors is bouncing; it has amazing energy, world-class culture and sport, plus people working here can actually afford to own a property."
To help celebrate nationwide talent, we're also sponsoring the Digital Entrepreneur Awards right here in Manchester in November – the deadline for entries is Friday so if you want to rep for the north – or any part of the UK digital economy – then don't miss your chance, enter now!