Last Chance to Enter
by Katherine Kelly
The sun's out which means that, chances are, your thoughts are on your upcoming holiday and whether shorts will work with a suit jacket, but cast your mind forward for a minute to the winter months. It's cold, it's raining, and Christmas seems an ice age away. Then, like a gleaming beacon of hope, the Digital Entrepreneur Awards (DEAs) shimmies onto the horizon – a night to dress up, look sharp, and potentially take home an award too. The deadline for the awards has been extended but time is running out – take a minute to do something good for future, much colder you and enter now!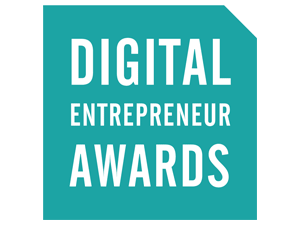 That's right – the new deadline for the DEAs is a mere ten days away on Friday July 29th and it's an incredible opportunity to celebrate the best that the digital industry has to offer; the talent, the sheer grit and the glamour (because, as you're probably well aware, techies are the new rock stars).
It's a chance to dress up, mingle with fellow digital disciples and maybe even gain industry recognition for your work, something which will boost your business for years to come; an award from the DEAs is basically a flashing neon sign saying that you're on the map. The judges have been announced too, and it's the opportunity to get your team in front of some top industry names.
Sound tempting? The awards are incredibly easy to enter even for time-strapped entrepreneurs such as yourselves with just three questions, so step away from your office's one ventilation duct, put down your sunglasses and get entering!
In case you need any more persuading, here's a look back at the glitz, glamour and good times from last year's awards!
The new deadline is July 29th – don't miss your chance to win, enter now!