Fridays at UKFast – 15th July 2016
Happy Friday everyone, it's been a busy one. We've had flippin' loads happening on this week's blog, including the lowdown on why being named one of the best workplaces in Europe is good for you too and how going back can sometimes mean moving forward, like with our exciting Sale Sharks sponsorship! We're also counting down to the deadline for applications to our MBA scholarship, which is midnight tonight, and talking digital transformation with Wired's editor David Rowan. Finally, a cyber security expert answers key cloud security questions, and you can sign up to our Magento 2 webinar. Now, here's the best of the rest to ease you into the weekend.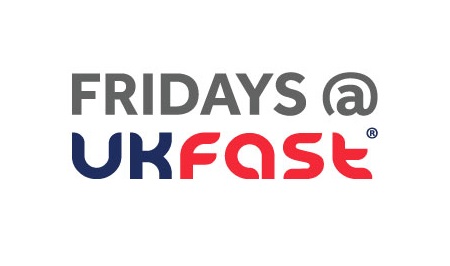 The best deal
More proof that all sectors need to be up on their IT is flooding in, including a study by tech supplier Daisy which found that 69% of retailers reckon that legacy IT systems (ones which are old or outdated) are stopping them from using tech and customer data to get ahead. Nearly half (46%) said that legacy systems were a barrier to their innovation and progress, and two thirds (67%) believe that it leaves them at a disadvantage compared to more digitally savvy competitors.
Despite the digifrenzy, the in-store experience shouldn't be neglected, as many believe a strong 'shopping experience' will keep customers coming into stores to try products before going online to buy. What's clear is that retailers need to invest in IT to make sure they're not left behind, then focus on providing a cohesive experience across channels for customers as they come to expect a seamless and personalised experience.
All systems Go
If you've managed to miss the crowds of people gravitating toward certain outdoor areas while staring at their phone, then I'm impressed; the new augmented reality game from Nintendo – Pokemon Go has finally been officially released in the UK and it's already huge. I say 'officially' because lots of gamers had already found ways to get around the restrictions and download versions, although some were found to come with malware.
The game works by using your phone's GPS, so that as you wander around your local area Pokémon will appear to be overlayed onto your real world, which you can then interact with and 'catch'. Augmented reality is set to be huge, and this will no doubt help, so watch this space (you might even see a Pikachu there!). It's had 15m downloads on Apple's app store and Google play, making it the biggest mobile game ever.
Delivering on the fun side of drones
Finally drones have entered the arena for the best possible cause – and that, my friends, is satisfying ice cream cravings. An aerial photography firm claims it's delivered on a world first for drones, sending two ice creams to lucky users on a beach in Mablethorpe via drone.
The order was placed through a phone app and was flown in using three GPS sensors, much like a modern day carrier pigeon. The drone can carry up to 1.2kg of the precious cargo (if you measure in ice creams, which I do, that's the equivalent of 10), although it only took two to ensure it was safe. The service is still in testing stage but could eventually be rolled out further if they get permission from the Civil Aviation Authority, which is when they'll start to get lots of 3 am Ben & Jerry's requests from me.