MBA Scholarship Deadline Friday
As any successful businessperson will tell you, learning never stops. The workplace is a great environment to pick up skills and gain experience, but to set yourself apart sometimes you need to complement this with classroom learning too. At UKFast we don't believe that money should be a barrier to finding the next revolutionary business legend, which is why we're looking for the next eminent entrepreneur, brilliant businessperson and illustrious innovator to take advantage of our new MBA scholarship with MMU. The deadline for this incredible opportunity is Friday – if you want to set yourself apart from the crowd, apply now!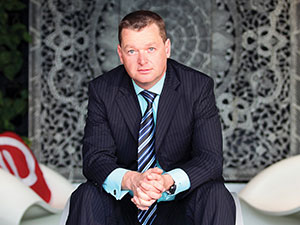 There are lots of ways to become an entrepreneur. The School of Life. The School of Hard Knocks. Lurking about in the tea room of some mega corp, if Simon Cowell is to be believed. Our own CEO Lawrence is a self-made man who famously flunked his final exams.
In this day and age a higher education qualification is by no means a must, but it can be a competitive edge; the problem is that not everyone has a few grand going spare to drop on one, meaning that the business world can miss out on some future superstars because of something that really shouldn't be a bottleneck for talent.
That's why Lawrence – who's a big believer in supporting and encouraging the next generation of entrepreneurs – has created an MBA scholarship in conjunction with Manchester Metropolitan University for one budding entrepreneur; I would say 'lucky, budding entrepreneur' but as any businessperson will tell you, it's all about the graft.
The MBA is a globally recognised qualification, combining the teaching of essential business skills with the experience of international study tours and structured mentoring. It'll give you the opportunity to spend dedicated time learning, collaborating and refining your skills.
Applications for the £6,000 scholarship close at one minute to midnight this Friday – to apply you have to produce a 60-second video selling your business idea for a new or revised product or service. The winner will start their MBA in October.
You have two days to refine your ideas, grab your cameras, get your best persuasive face on, and wow the team over at MMU – good luck everyone!
Find out more about the scholarship and apply by 11:59pm on Friday 15th July for a game-changing opportunity.