Fridays at UKFast – 8th July
Well done on making it to Friday everyone – you're nearly done for the week, but there's just one more thing you need to read before you settle into Saturday's welcoming arms: the tech roundup. In this week's blog we've been sharing the ten cyber security lessons from this year so far, and a Brexit-flavoured email scam that you'll be wanting to avoid. We've got new info on the DEA judges, and are going in-depth on some of the categories. We've also got the lowdown on how to prepare for the GDPR and, finally, we're talking about why our new data centre investment is great news for our customers. Have a great one!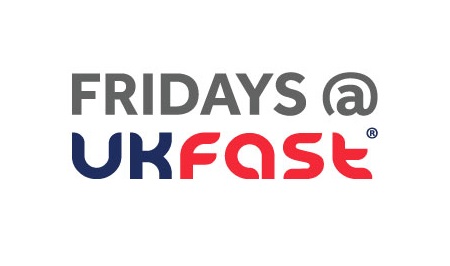 May the odds be ever in your favour
Unfortunately if you're an SME – or one of the participants in the Hunger Games, which is where that quote comes from – then it's unlikely. A new study by the Ponemon Institute found that over 50 per cent of small US businesses were breached in the last year. The threat is real.
The study also found 'low confidence' in business's ability to deal with threats; reasons for this ranged from insufficient personnel, to budget and technologies. For 35% of respondents another reason is that IT security priority determination is spread around different functions in a company, which means no one area is accountable and information isn't being shared as effectively. If you're sure this is an American problem, then in 2014-2015, one survey found that 75 per cent of small organisations had reported a security breach. No matter what size business you are, you must be strategizing to protect yourself.
More care for your medical data
The centralised NHS database care.data has been nixed over fears about confidentiality. Reviews by the national data guardian Dame Fiona Caldicott and the Care Quality Commission both gave the recommendation that there needs to be more transparency over how the public's data would be used.
Patients need to be shown why would they would want to share their data in the first place – for example, for things like researching disease – and, over on the other side of the fence, how their data will be used, and also how to opt out if they want to.
George Freeman, the Government's minister for life sciences, responded to the fears raised by the reports by announcing a consultation into Caldicott's proposals on data security and a new consent/opt-out model. He said: "To achieve our ambition of a fully digital NHS, it is vital that the public trusts health and care staff to keep their personal data safe and secure. It is vital that a full consultation and dialogue with the public and professionals takes place before any implementation of the recommendations can take place."
A-eye
The NHS isn't giving up on tech completely though, as it's started working with Google's DeepMind 'deep learning' AI research company to fight blindness. DeepMind and Moorfield's Eye Hospital in East London are collaborating to create a machine learning system that will eventually be able to digitally scan the eye in order to spot potentially sight-threatening conditions.
To be able to do this, the machine will look at a million anonymous eye scans to develop an algorithm which will be able to better predict eye conditions. Prof Peng Tee Khaw, the head of Moorfields' ophthalmology research centre, said: "It takes me my whole life experience to follow one patient's history. And yet patients rely on my experience to predict their future. If we could use machine assisted deep learning, we could be so much better at doing this, because then I could have the experience of 10,000 lifetimes."
All systems GO
If you've seen the new Pokemon Go game that's just been released you're probably going to be pretty excited, regardless of whether you're a Pokemon fan or not. This is because the new game uses augmented reality to let players capture and interact with Pokemon as they walk around their neighbourhoods. This is done by overlaying graphics onto the world around you, so be prepared for Charizard to appear in your local newsie imminently.
First released in Japan, New Zealand, Australia and North America the game is expected to be out in the UK soon; there are ways to download it here now, but if you use any of these make sure you're downloading a clean version, as you could be inviting malware through dodgy versions.
The reality of VR
https://www.youtube.com/watch?v=_zpx0Eb1Tvo
Have a great weekend.