Fridays at UKFast – Friday 1st July
Congratulations on being Friday everyone. Yeah, you heard. You are Friday. Over the last week we've been talking about how Brexit affects the GDPR, and why we're holding fast in the wake of it. We've had expert insight on the M2 improvements, and how speed equals website success. Finally, we've shared why you should act now for the GDPR, and insights from Magento Live, one of the biggest and most renowned Magento exhibitions in the world. Catch up on it all back on the blog page! Have a tip top weekend!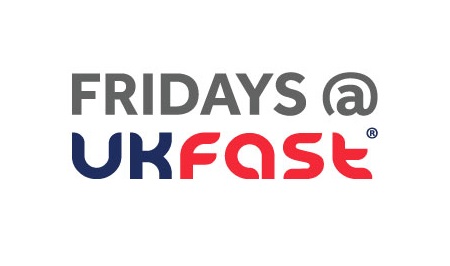 How attackers really work
LightCyber's 'Cyber Weapons 2016' report has found that most cyber security strategies don't take into account the way that attackers actually work, which probably then isn't useful for protection purposes. The report found that organisations are more likely to focus on detecting malware but that attackers actually tend to be using standard software to then do the attackin'.
David Thompson, senior director of product management at LightCyber said: "Most security technology focuses on prevention at the perimeter of the network, but there is very little in place to detect automatically what happens once an attacker gets inside." They reckon the best way around this is to monitor internal traffic as there will be some signs that your network's been compromised. Of course this doesn't mean you should stop blocking malware, but things like monitoring and vulnerability scans are a must too.
The world's first robot lawyer
Artificial intelligence may be hailed as the end of the world by Stephen Hawking et al, but before it destroys us all it's helping a very frustrating problem first – incorrect parking tickets. Over the last 21 months an AI chatbot lawyer has successfully contested 160,000 parking tickets across New York and London, and it's done it for free!
What's even cooler is that the creator of the "world's first robot lawyer" is only 19 and a self-taught coder, which just shows that coding and tech isn't as inaccessible as many think. Joshua Browder created DoNotPay to help users contest parking tickets in an easy-to-use way; the bot uses a few simple questions to figure out whether an appeal has legs – e.g. were there parking signs up? – and then helps the user go through the appeals process. The bot has won 160,000 out of 250,000 cases, which isn't bad odds. Browder wants to expand into other cities like Seattle next, and into other areas like helping refugees understand foreign legal systems, for HIV patients with their rights and flight delay compensation.
Bots against Brexit
Over on the darker side of bots, some appear to have been used to spam the petition calling for a second referendum after last week's vote by adding false signatures. Thousands of the signatures that were on the petition look like they've come from people in Antarctica and Vatican City, and even North Korea. Yeaaaaah. The House of Commons petitions committee has had to remove around 77,000 and is investigating the issue, but now most of the signatures appear to be from the UK.
Rumours: Android to get a slice of the Pi? There are claims that the Pi might be getting Android support. Stay tuned…
Just fantastic
Have a good one!