GDPR After Brexit: What Happens Now?
In the early hours of this morning the British population voted to make an exit from the EU, forever marking 24th June 2016 as a pivotal date in our history. Exactly how this will affect our political, economic and social landscape is far from apparent as yet, with the nation very much in a state of flux in more ways than one. We are however, able to put some issues to rest regarding one of the subjects that has made little impact, relatively speaking, on the day's headlines; the EU's General Data Protection Regulation (GDPR). Dani has the lowdown.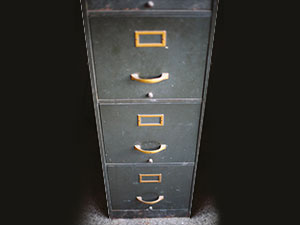 Here's what your business needs to know:
Brexit won't happen overnight: an exit from the EU will take at least two years to negotiate, so we needn't worry about changes happening overnight. While Brexit is processed, the UK is subject to EU laws for the immediate future.
UK businesses should prepare for GDPR: organisations all over the world will need to comply with the GDPR in some manner of speaking in order to trade with EU member states, and the 2018 deadline still holds as significant for UK businesses.
The UK could follow Norway's example: although the UK has chosen to exit the EU, it could still be a member of the European Economic Area (EEA) along with Norway, Lichtenstein and Iceland. This would mean continuing to trade freely with the EU, on the condition of remaining subject to EU laws.
Life outside the EEA: if the UK chooses this route, it will face the same data trading restrictions as the US does at present, unless the UK can prove to the EU that it provides "adequate" protection for EEA data.
This will mean adopting a new set of data protection laws entirely, or continuing to rely on the drastically outdated Data Protection Act 1998. And though this might seem like a ripe opportunity to introduce relaxed data laws to attract investment from the likes of the US, it would have a serious impact on data flow between the UK and the EU.
Disclaimer: The information in this blog and our webinar is for your general guidance only and is not and shall not constitute legal advice. If you need advice on your rights or responsibilities or any legal advice around data protection matters, please obtain specific legal advice and contact an adviser or solicitor.
Find out more about the GDPR in our latest webinar. We put your GDPR questions to a panel of experts to delve a little deeper into how it's come about and what UK businesses must do to prepare.