Fridays at UKFast – 24th June 2016
There's a very mixed bag of emotions across the country today but it's important to continue to look to the future. One of the biggest tools for this future landscape is digital, so no matter where you fall politically, it's vital to stay up to date with the tech world. Convenient, because here's this week's tech roundup!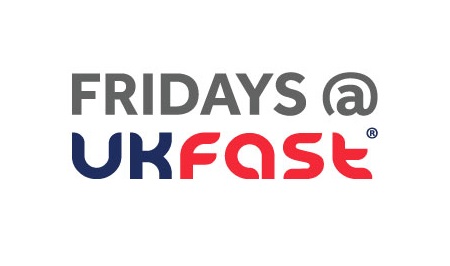 This week we've been talking about the benefits registering a .ltd domain could bring you and UKFast's Environmental Management Programme. We're also giving a heads-up about the new generation of Ransomware and the top five benefits of using our new Desktop as a Service solution, FASTdesk. We've got dispatches from a woman on the front line of Linux for National Women in Engineering Day and the chance for you to put your questions to the titans of cloud.
Stranger Danger
Social media might seem like an innocent tool for networking but as the digital industry evolves so do attackers, like an evil Pokémon. A survey by Intel Security found that one in five employees connect with strangers, and warned that this could give potential attackers access to vital info that could help them worm their way into your data.
It also gives the impression that they're legit, which means that when they go to connect with higher up members of the company they're more likely to accept, giving them access to even more info. Companies need to have a policy on social media, says Intel, as attackers can use the info they gather on social media to launch effective spear phishing attacks; where they send emails that contain lots of correct information to get victims to click on them, and then infect them with malware. Employees need to be trained on the risks of social media, and fast.
Going for broke
With the UK emerging as the fintech (financial tech) centre of the world, and with contactless payment on the rise, there are predictions that the UK could be completely cashless within 20 years. According to MasterCard, contactless spending has increased by 326% year-on-year and apparently the majority of UK consumers (68%) reckon that cashless technologies will completely replace physical money by 2036.
Mark Carney, Governor of the Bank of England, said: "Financial technology companies will change the nature of money, shake the foundations of central banking and deliver nothing less than a democratic revolution for all who use financial services."
En-gender-ing diversity
Maggie Philbin – Computer Weekly's number one influential woman of 2016 – says the industry should focus on diversity in a broader sense, not just gender. She's CEO of the TeenTech awards scheme and tries to make sure that areas of "greater social need" aren't neglected when advertising its events. This way, children and parents of different backgrounds will be aware of the opportunities children could have in the technology industry in the future.
The ever-wise Maggie has also said educating people that being super tech savvy isn't (or shouldn't be) a barrier to entry is also important: "It's very useful to have some technical knowledge, but there are a million and one opportunities for working in tech that don't require you to be a brilliant programmer," she adds.
To tech companies, she suggests not excluding people who could be brilliant but don't yet have the skills, and to support people out there who are keen to learn but don't have the resources to get there. Preach.
Blind to the dangers
Proving that we really are in a digital age, two smartphone users went temporarily blind with "Transient smartphone blindness". Yes, that's a thing now. The women both used their smartphones in bed at night with one eye on the phone and one closed. The effects were short-lived, luckily, and doctors reckon there won't be long-lasting damage. It doesn't seem to be something that most people will experience, but you've probably had spots in front of your eyes after using your phone in the dark and thought 'hey, this probably isn't good for the old peepers'.
It's important to be aware that using your phone in the dark probably isn't super smart – the blue light from phones, tablets and backlit devices disrupts your body clock and suppresses melatonin; and not getting enough sleep can increase the risk of all kinds of not-fun things like diabetes, obesity or even cancer. Tech safer people.
Cats get brain freeze too
https://youtu.be/zGvxFqKUE9M