Your Chance to Question Cloud Tech Titans
In a Q&A extravaganza rarely seen outside the confines of Eggheads, on 6th July at Cloud UK Live you have the chance to put your own niggling questions and deepest burning thoughts to the titans of the cloud industry. I think I'd probably pass out from excitement but for anyone who can keep their cool better than a teenage girl at a Justin Bieber gig, Cloud UK Live is an opportunity not to be missed!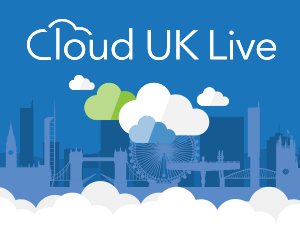 The event is a pretty big deal for those of you that are keen on cloud – or those of you that are simply intrigued and want to know more. It's rare – like unicorn rare – to get such big industry names in one place at one time, so if you have even the smallest interest, this is the event for you.
Our panellists are at the top of their field, and will be discussing how to maximise power and efficiency in the cloud then doing a Q&A after.
So, the first question you'll be asking is who's on this panel? We've got:
Jo Laking, UKI Cloud Director at Cisco;
James Akrigg, Head of Tech for Partners, Microsoft;
Peter Barnes, UK Executive Director for Enterprise Systems, Dell;
David Rowan, editor at Wired UK;
UKFast Director of Enterprise Tech, Dr Chris Folkerd;
This dream team will be breaking down cloud and how you can use it wisely to boost business, and then will answer questions from you lovely folk in the audience.
If you want to get involved here are the details:
When: Wednesday 6th July
Time: 2-6pm
Where: UKFast Campus, M15 5QJ
Cloud is here to stay, and those that don't get clued up will get left behind.